Tantrums
From Our Shows
Empowering New Parents
---
Recently Added
How exactly do you handle toddler tantrums without losing your cool?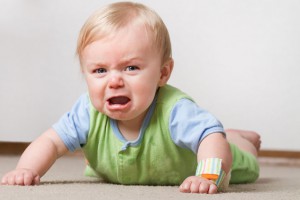 Sudden meltdowns, kicking and screaming, head beating against the floor (or some other hard surface). If you're the parent of the toddler, this is probably a regular occurrence in your home. So, are you supposed to just grin and bare it? We've got some tips to help when your tiny tot throws a tantrum.
The baby days are over. One minute they give you a kiss and a smile and in the next moment are screaming and hitting. How can you handle this situation with your toddler without throwing a tantrum yourself? What triggers this type of behavior and how can it be prevented? How can we turn the "terrible twos" into the "terrific twos"?