Nasreen Stump
Travel Writer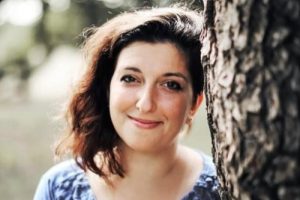 Nasreen Stump has been curious since birth, always asking about the backstory of everything. During a job requiring weekly business trips, she realized she should really be writing about travel to share these stories. Now she shares advice and tips as a travel writer covering family travel, business travel, and the stories behind unique places to visit for SheBuysTravel.
As the mom of 4 well-traveled kids who all took their first plane ride by 8 weeks old, Nasreen is also no stranger to cross-country road trips. She routinely did Texas to New Hampshire drives with them before moving back to the Northeast this summer. Over the years she's learned what works, what to avoid, and shares her successes and mistakes so you can learn from them.
SheBuysTravel is a one-stop resource for women with a spirit of adventure. You can think of us as the most amazing travel partner you've ever had – the one who tells you the must-see places, the most delicious food to try when you get there, and the easiest way to get around. Visit us at SheBuysTravel.com (https://shebuystravel.com/) for trip inspiration. Reach us at info@shebuystravel.com with any questions, media inquiries, or brand deals.
Episodes for this expert
How can you mentally prepare for your baby's first trip? What baby gear do you actually need, and what can be left behind?
Additional Experts