Lynne Schatzlein
Dietitian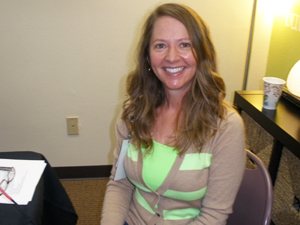 Lynne Schatzlein, RD, grew up in Northern California and graduated from UC Berkeley with a Bachelor of Science degree in Clinical Nutrition. She's been a registered dietitian since 1988, has worked for Sharp HealthCare since 2002 and currently works at Sharp Chula Vista Medical Center as an inpatient clinical dietitian. Lynne is married and has 2 teenagers, a 16-pound Maine Coon cat named Scooter and recently adopted 2 more cats to keep Scooter company. You can say she has a full house now! Lynne loves to walk around Lake Poway and keep herself challenged with a steep hike up Iron Mountain every once in a while, too. In her spare time she enjoys working in the yard where she grows avocados, citrus and macadamia nuts. Wow! She started a garden this spring and looks forward to a summer enjoying zucchini, heirloom tomatoes, kale, chard, peppers, onions and lots of herbs like parsley, mint, basil and cilantro.
Episodes for this expert
We know milk is an important part of our baby's growth and development. But with so many types of milk out there, how do we know what's best for our family? This episode explores the benefits of milk as well as options for getting calcium and other nutrients if dairy isn't an option.
Additional Experts