Lauren Levy
Baby Clothing Company Co-Founder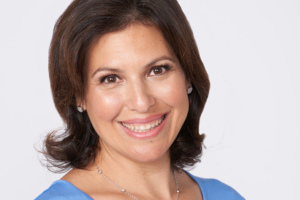 After wrangling her nephew to put on his bib, Lauren Levy was heartbroken when the velcro tab got stuck in his hair causing him to cry. She knew there had to be a better way and soon began her quest to create babywear with magnetic fasteners. Lauren convinced her college friend, Lawrence Scheer, to quit their cushy Wall Street jobs to get Magnetic Me off the ground in 2010. More than ten years later, Magnetic Me continues to help parents find easier ways to dress their children. The brand has extended from babywear into toddler and kid pajamas as well as an adult line for dads and nursing moms. Lauren, mom to twin girls and a boy, lives in the leafy suburbs of New York City with her husband and yellow lab.
Episodes for this expert
If you have infant twins, you already know that you can count on dressing them in multiple outfits each day. Between diapering and changing clothes multiple times a day, you just learn to grin and bear it. But what if there are ways to make this easier? Today we're talking about hacks to make it easier to get twin babies dressed.
Additional Experts