Jodi Sornborger
Babysitter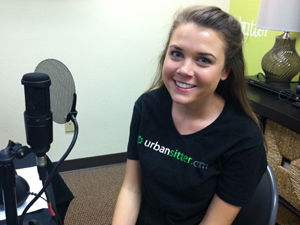 Jodi Sornborger has been a babysitter for 7 years, has a teacher aid certificate, and finds work on an online babysitting website called Urbansitter.com. Jodi is a business marketing student at San Diego State. She is experienced babysitting children of all ages, ranging from infants to teenagers. Urbansitter.com is a online babysitting website which allow parents to connect with prospective babysitters using parents social connections from Facebook. Urbansitter is perfect for parents who want to find a capable sitter to watch their children; regardless of age or any special needs that they might have.
Episodes for this expert
Finding the right babysitter can be a daunting task for a new parent. How do you find the perfect person to watch your kids? How much should you pay them? And what advice do "real-life" babysitters have for first-time parents?
Additional Experts