ZIPaboo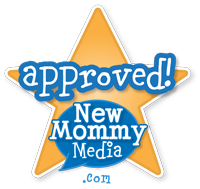 ZIPaboo is the mom-created patent-pending baby footed romper that makes Changing Diapers a ZIP! ZIPaboo has a strategically placed zipper that starts at the base of one leg, circles the belly and moves back down the opposite leg; allowing for a quick and easy diaper change at any time! Once unzipped, the fabric flap folds forward and gives the parent immediate access to the infant's diaper and BOTH legs without exposing their chest to the cold air or tugging at their legs. Simply place their legs back into the footie and ZIP!
Retail Price: $36.00
The Reviews
The ZIPaboo sleepers are brilliant! I love this product and wish I could replace all our baby's sleepers with this type. The concept to place the zipper from heel to heel was a stroke of genius. It makes getting our one-your old dressed at bedtime so much easier. We have a little escape artist, so getting him to sit still long enough to stuff his feet in traditional sleepers is almost impossible. The ZIPaboo system is much quicker and a lot less awkward. Also, I am not nearly as worried anymore about zipping up his tummy while he wiggles. The other big benefits to this sleeper are it makes nighttime diaper changing much easier and warmer! There is also tons of room for cloth diapers, a big bonus for us. Oh, and did I mention how cute and soft they are? I can't say it enough, "I Love, Love, Love the ZIPaboo."
The ZIPaboo is a baby sleeper with a zipper running from one ankle, up and over the tummy area, and down the other ankle. This is the perfect sleeper for a baby in a colder climate or just a family that likes to keep the house on the cooler side in the evening. Instead of completely undressing the baby for a middle of the night diaper change, you just unzip the bottom half of the ZIPaboo leaving them warm and cozy on top! How cool is that! The material is very soft and it's nice not to have it so tight. Sometimes with sleepers, they run so small, which is a struggle to get them off the baby in the dark, in the middle of the night. My baby has always been off the charts big, so the 9month-12month size fit my month old baby really well. I wish the outfit came in more girly colors. The blue/gray was fine for a boy, but given the choice, I probably would gravitate to a pink/purple colored sleeper. Upon the first use, the zipper got jammed in the fabric, and I had to cut the outfit off the baby. The company was extremely responsive, and got a replacement off to me in the mail the very next day. Overall, I really like this product. I give it out of stars, and would recommend the ZIPaboo as something any new parent needs.
Sweet, pure, bury-your-face-in-its-softness fabric. It's true – Our sweet little girl gets more snuggles when she wears ZIPaboo pajamas than any jammie set! After three children, I honestly can't recall feeling a softer clothing fabric. No doubt, we've enjoyed some gorgeous clothing from high-end brands. Nothing compares to the genuine silkiness of ZIPaboo pajamas. What a wonderful thing to say about a product. Particularly a sleepwear product, right? We are impressed by the clever design of the ZIPaboo pajamas, too! Even during midnight changes, our little munchkin slumbers peacefully, since the ZIPaboo design keeps her upper body warm while allowing access to her lower quadrant for diaper changes. Admittedly, my inclination after 10 years of changing babies in a sleep-deprived haze is to grab for the zipper up near baby's neck area. However, ZIPaboo pajamas are designed with a "Do Not Disturb" feature. Simply pick up the zipper at baby's left foot, zip upward in a counter-clockwise semi-circular motion up toward baby's belly button and down toward baby's right foot. Voila! Access to the diaper-changing zone without disruption. A fitted, comfortable design with long sleeves and long legs is sure to fit even long and tall babies like ours. We prize brands who are built with a little "give" for the taller set. Overall, a winner of a sleeper pajama. My only regret is we wish we'd had the opportunity to meet ZIPaboo brand years ago when we had our first baby!