Zen Swaddle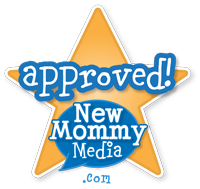 The Zen Swaddle™ is the only infant swaddle to mimic your touch. Its lightly weighted parts apply gentle pressure on your baby's sides and center to provide the comfort and security of being held. Touch or simulated touch is medically proven to calm babies by triggering a self soothing response thus improving their ability to regulate stress. Therefore, the Zen Swaddle™ combines the benefits of swaddling and touch to provide a time-tested and truly safe, secure environment for your baby. The Zen Swaddle is designed for babies who are 7 to 14 pounds. Made with 100 percent cotton and containing non-toxic filling in parts, the swaddle fastens with Velcro closures. 
Retail Price: $39.99
The Reviews
I was very excited to test out the Zen Swaddle with my second child, Finley. Our first had been a horrible sleeper and the first time she took a nap that wasn't in our arms was when she was about one year old. The arms to cradle transition would always wake her – hence my enthusiasm for the concept of the Zen Swaddle! The fact that there are carefully researched weighted areas on the sides and on the tummy of the sounded like an awesome idea – that way, it would mimic the feel of a parent's hand resting on the baby, thus helping them sleep independently. Unfortunately, I received the product a little later than anticipated, so I only managed to test out swaddling on my eight week old, as opposed to on a teeny newborn. This posed a problem as long legs run in our family, and the leg pocket was already too short for Finley's legs (there's an even smaller pocket, for the legs, but that's for the first week or so when they're really tiny). I felt that this was quite a disadvantage for a swaddle blanket, as swaddling is usually until around four months of age. He only just fit into the swaddle when I swaddled him with arms out – so for larger/longer families and babies, this would mean the product could only be used for the first 8-10 weeks. I liked the quality of the fabric, I thought the design on it was cute (but not too cutesy), and I loved the feel of the filling of the weighted areas. The velcro was very sticky and sturdy, good for little Houdinis I expect! I did find the swaddle quite complicated to position correctly, and the side weights I felt were a bit unnecessary and added to the complexity of getting the swaddle on the right way – I ended up with the side weights pressing on his hips, then on his bum… I couldn't help feel like it wasn't very comfortable. I'd definitely gift this swaddle to parents to be, as I like it as a gift and the concept may work for smaller families. But for us, it just wasn't a match.
This was a product that I really wanted to love. With a two year old running around I was hoping that the Zen Swaddle would help my new born to sleep more soundly during daytime naps. He is already a champion night time sleeper but would only take short 10-20 minute naps during the day unless being held. As it turns out there were two things that were against us. The first was temperature. It has gotten very warm here and we don't have a good air conditioner so it is not uncommon for it to reach 80 degrees in parts of our house. Second is my baby's breast feeding style. He is a nibbler who wants to eat every 20 to 30 minutes during the morning and early afternoon. I chose to use the arms out option mostly because our little one likes to sleep with his arms out and above his head. When I would first wrap him he would fuss for a few seconds and then settle down. The built in weights (especially the ones on the chest) simulates me placing my hand on his chest to comfort him back to sleep like I do at night. Unfortunately, 20 minutes later he would be fussing and asking to eat again. I was not able to get him to fall asleep for longer than 20 minutes using the swaddle and have resorted to using our vibrating chair. I am giving the Zen Swaddle 4 stars even though it was not super useful for our baby. It is beautifully made with high quality materials. The fabric is soft and light. The directions were clear and easy to follow. Using the swaddle was easy and quick even for someone like me who never swaddled before. Even though it wasn't a great match for our baby I do think that it would work wonderfully for other babies. (Again I think we would have had more success if it were a little cooler in our house.) I would definitely give this as a gift and now that I know about it will suggest it to any of my friends who are having trouble getting their newborns to sleep or are fussy.
Yes! Our family absolutely loves the Zen Swaddle™ by Nested Bean, Inc.! Not only will we continue to use it, but we've purchased another. And, we also plan to purchase a Zen Swaddle™ for every future "new baby" gift we give to our friends and family. It's a Baby Gear Essential. The Zen Swaddle has several key features which make it a Slam Dunkamongst the Baby Swaddling set. Fabric: soft, lightweight, breathable, yet snuggly fabric makes baby feel calm and cozy so she can fall asleep (and remain asleep!) easily. Appearance: tasteful stitching accents and an adorable little face modestly adorn the swaddle cover. Product Design: minimalist design features promote baby's comfort while keeping the swaddling simple for caregivers. We especially like the lightly-weighted poly-bead filled pouches which provide gentle pressure to soothe baby into comfortable sleep. Ease of Use: even a caregiver who has never swaddled a baby can easily wrap up your little babe in the Zen Swaddle™. Hailed by more than one of our baby's care givers as "the easiest swaddle I've ever used!". Durability: after using the Zen Swaddle™ for every nap and overnight sleep for over a month, not to mention washing it 6 times, it is still like new. Yup. We have one Happy Sleeper. Thank you for offering us the opportunity to try something we wouldn't have otherwise enjoyed!