Wiley's Finest Wild Alaskan Fish Oil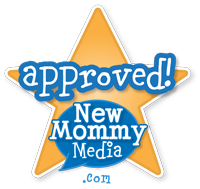 Wiley's Finest is great tasting liquid fish oil! Get your Omega-3s in a liquid! Our all natural, rich orange color liquid is reflective of the Wild Alaskan Pollock diet. We gently process the oil to remove environmental contaminants while preserving the natural micronutrients Vitamin A & D and the super antioxidant Astaxanthin. The all natural color reflects fish's wild diet – no Artificial or natural colors added!

Retail Price: $24.99
The Reviews

What a great way to get in your omegas! This easy to take and great tasting liquid is great for adults and kids alike. The orange flavor tastes very natural and there are no artificial colors! I love the fact that this company sources their fish in a sustainable manner reducing environmental contaminants (yay!).



I am a huge fan of the Wiley's company. I love that they routinely test their product for the removal of Mercury, PCBs, Lead, Cadmium, and Arsenic, which is not something that many other Omega companies do. They also only use sustainable fish, which is awesome. I found the flavor of the Orange Burst Liquid Fish Oil to be palatable, but, as with all fish oils, it was fairly intense. My boys, aged 7 and 8, were not fans of the flavor at all. I think we would lean more towards purchasing the soft gels rather than the liquid. As for my kids, I think the flavor was just too intense for them.



I've been taking fish oil in soft gel format for over a year, so I was excited to try Wiley's Finest Fish Oil in their liquid Orange Burst format. I really dislike the flavor and texture. I understand that it is oil and very pure, but the fact that it is like drinking a teaspoon of olive oil is really difficult. Even with the orange flavor, the fish taste is there. The aftertaste is not enjoyable either. It upset my stomach, whether taken with or without food and at various times of the day. I would only give this product 1 star. I also tried Wiley's soft gel Easy to Swallow Minis and really enjoyed them. They are much smaller than my other brand and have no aftertaste at all. They're a competitive price and I will definitely be switching over to this brand. I would give this product 5 stars. I love Wiley's sustainable fishing practices and environmentally friendliness.