The BG Birthingown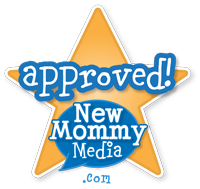 The BG Birthingown is the best in the next generation of mommy-must-haves! Made of indulgently soft fabric, the BG Birthingown wraps around mommy's beautiful, pregnant curves! Baby fine velcro at the shoulders allow for IV's, BP's and of course, breast feeding babies! Full coverage in both the front and back. By untying the BG, partners and doctors will have easy back access for massage or anesthesia. The BG is perfect to wear before she has the baby, approved for birth by nurses, doctors and midwives…and adored by breast feeding babies long after they are born! The BG Birthingown… created by a nurse, designed for women and made in the USA.
Retail Price: $64.99
The Reviews
When I was researching delivery options I ran across the Birthing Gown and immediately fell in love, but I delivered early and wasn't able to enjoy its intended purpose on the day of. But the Birthing Gown is very beneficial after delivery too, and I am enjoying wearing it to bed and around the house now. The Birthing Gown is one-size fits most, and the soft jersey fabric wraps around the body to adjust. Not only is it very comfortable, my husband thinks it's sexy. Sexy is not a word I'd use to describe any other nursing related item in my closet, but the Birthing Gown fits this description. The only downside is the easy nursing access top is secured with Velcro, which can be scratchy if not lined up perfectly. It would be nice if snaps were used in place of Velcro. The flaps are also attached from the underside, rather than coming over the top, so one-handed access isn't the easiest. Although, the fabric is so stretchy it can easily be pushed aside if need be. I've also tried the gown with and without sleep bras, and if you're leaky like me you'll need the sleep bra in addition to the Birthing Gown. While comfortable, the top isn't supportive, and even when I used nursing pads, they didn't stay in place throughout the night, so I woke up covered in milk. However, this would not be an issue for the first few nights after delivery when you're waiting for your milk to come in. I know the Birthing Gown will be much more enjoyable to wear for my next childbirth experience than the standard-issue hospital gown I was stuck with this time.
I received my birthing gown just one day after I delivered my son so I was sad I couldn't wear the gown for my labor. I do imagine that it would have been great to wear to add a little more personal touch having delivered in a hospital. The fabric is so soft and does make you feel great wearing it! I loved that the ties were easy to figure out and the style was very comfortable. Unfortunately, I am a nursing mom that does tend to leak so the nursing pads do shift around a bit so I have leaked on the gown when wearing around the house post partum. However, with some minor accommodations like a nursing bra it has been great to lounge around the house in. I do wish the velcro tabs wear another inch or two higher and softer, they rest right wear my little one lays his head in front of my shoulder and are quite bulky. It could be because of my size though and may fit a taller mom better. I am 5'4″. I give this item 4 stars because I do appreciate that it can be worn long term so gives it more than usage than just for birthing.
I received The Birthing Gown from BG&Co and I had to try it on immediately. The bluish purple gown with coordinating baby blue piping made the gown surprising stylish (mine is in the color Seabreeze). I came downstairs to model it for my husband and he, unprompted, commented on how nice I looked; not even realizing it was a birthing gown. Without thorough inspection, the gown could pass for a stylish wrap dress. It was very easy to put on and I could see how much access the gown provides (for breastfeeding and being monitored in the hospital) without being overtly revealing. The jersey fabric is extremely comfortable and, though designed for childbirth and breastfeeding, this gown became my favorite thing to wear around the house. It's lightweight and comfortable (a must for me in my third trimester) but I still feel put together and stylish – no need to fear answering the door in this gown. Seeing how much I enjoyed it, my husband wanted to order me another one, which brings me to my only potential con- the price. At $64.99, this birthing gown is not inexpensive. It is, however, a lot more stylish and of higher quality than other gowns on the market. If you purchase this gown you should, and you'll likely want to, wear it during your pregnancy, childbirth and beyond. With that, I would say you'll likely get your money's worth.