SunRype 100% Fruit Strips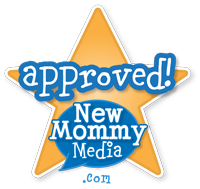 SunRype 100% Fruit Strips go anywhere you do. 100% Fruit Strips are quick and convenient, and equivalent to 3/4 serving of fruit. They're all natural with no artificial colors or flavors. Stuff some in your bag or in the kids' lunch and you're good to go. Gluten Free, Nut Free, No Added Sugar!
Retail Price: $0.50/each
The Reviews
My three-year old son and I both love fruit strips, they are a treat in our house as we really try to eat fresh, whole fruit as a snack. But I feel better knowing they are made with real fruit and some made also with veggies! In our home we deal with food sensitivities so these snacks pass the test being gluten free and using only the natural sugars from the fruit. From our first look at these fruit strips we knew they would be yummy and great as an on the go snack! My son and I love the taste and the chewy texture. We would buy these again and definitely recommend them to other parents! Thank you so much for letting us try out your fruit strips!
I was given a hearty handful of the SunRype Fruit Strips Snacks in all of the flavors to test. I took these to a play date where I thought my picky two-year-old son might be more willing to try something new. The children (all under 4 years of age) and the adults really enjoyed pulling apart the strips and sharing the different flavors with each other. Overall, the fruit strips were a huge hit and happy children and their parents gobbled them all up. I was very pleased with the texture, the flavors, the ingredients and certainly with how readily my picky eater ate each flavor. I would most certainly recommend and buy SunRype Fruit Strips!
I have two toddlers (ages four and two) and both are obsessed with any type of fruit snacks. But I always feel bad about giving them traditional bags of "fruit snacks" because there's so much sugar in them, as well as tons of ingredients I can barely pronounce. This is a great alternative! The packaging is bright and colorful which immediately grabbed the attention of my boys. And the strips are super thin, so they can fit in pretty much any bag or purse you're carrying. My kids loved them. I will say that, like most fruit snacks, the strips are a bit sticky, so be sure to bring some extra baby wipes with you to clean off your kiddos hands!
Watch Our Video Review!