Sopora Perfect Crib Mattress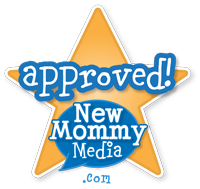 Sometimes a product comes along that is so amazing, so ground breaking, that it completely redefines the market. For crib mattresses, that product is the Sopora Perfect Crib Mattress. Unlike anything you've ever seen in a crib mattress before, the Perfect is the healthiest sleep system available for your baby today. Using advanced sleep technology and research, nature's finest materials, and a hearty dose of mother's intuition in the design and features, the Sopora Perfect achieves the highest level of comfort for the ultimate sleep experience. You'll never think about crib mattresses in quite the same way again.
Retail Price: $319.99
The Reviews
The Sopora Perfect Crib Mattress has surprised me in many ways. Upon opening the package, I expected it to be heavy and cumbersome and to have that strong odor usually associated with foam mattresses. It had neither- it's lightweight and odorless. While the mattress is extra thick and dense, a standard crib sheet fits snugly on it. My newborn daughter slept on it; as well as my twin 3 year old daughters who took turns. The density of the foam provided firm support and easily stood up to the activity and abuse of preschoolers. It minimizes movement and vibration from other bodies sharing the space, making it ideal for multiples sharing a crib. The surface of the mattress allows air to circulate evenly and does eliminate hot spots. This is a premium mattress that is well-suited for children of all ages.
This mattress is really firm; there was very little give when I sat on it before setting it up in my son's crib. I wondered if it would even be comfortable for such a little body (with little body fat) to support him well. My son slept on this mattress that night, and his night-time wakings (about 2-3 times) did not change. However, after a few days, I noticed that he fell asleep more easily when I put him down. I cannot say with absolute certainty that that can be attributed to the Sopora mattress, but it is a very nice improvement nonetheless. What I love about this mattress is that it is easier to change bed linens, which is a tedious and frequent chore in my household. The mattress is somehow easier to manuever and much lighter than a traditional spring mattress. I cannot say, though, that this mattress has improved my son's sleep habits overall, but it certainly has not made it worse. He seems very comfortable and happily rolls around on it.
We had an old, bouncy crib mattress. This was quite the opposite. It didn't smell, it was hard, and it fit in the crib nicely. I was praying this would be the cure-all mattress. We've always had a problem with sleep. I was envisioning 13 hours at night and 3 hour naps. Then I was back in reality, I got quite frustrated when his naps were suddenly shorter than normal after we introduced the mattress. Lack of a bouncy mattress or was it teeth pain? But then, he slept longer and harder at night (no 13 hours, but I'll take 11-12!). Was it the mattress or long days? Another thing I noticed was how breathable it was. My son is a heater and tends to sweat. One time he woke up with a fever and his back was a little sweaty, but not his face, or any part that was up against the mattress. The hardness of the mattress is nice too when worried about SIDS with a newborn. Even though it wasn't a 'cure-all' for us, I would recommend this mattress for the lack of fire retardant, the eco-friendly material, and no other horrible chemicals.