SnoozeShade Original Deluxe Edition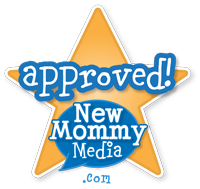 SnoozeShade Original Deluxe Edition is a unique stroller shade that creates a darkened and cozy place for babies and infants to sleep while out with mom and/or dad visiting friends, running errands, shopping or eating in a restaurant, especially during naptime. SnoozeShades are made of premium grey, breathable, two-ply mesh fabric that blocks 97.5% of sun light, is an excellent shield against UV rays (UPF 40+ rating), keeps bugs and mosquitoes away from baby and blocks wind in cold weather. Endorsed by international sleep experts, SnoozeShades are easy to attach with simple snaps, a universal fit "one size fits all", lightweight and machine washable!
Retail Price: $59.99
The Reviews
The SnoozeShadeUSA has been very fun to review!  This is a great product that makes stroller usage so much more versatile.  We were impressed with the overall construction of the shade.  We really liked that it had snaps and not velcro, because velcro always seems to be loud at all the wrong times.  Once on our stroller, the shade seemed to be long enough to cover our daughter's feet completely, up to her waist, when she was awake and looking around.  This will be awesome this summer to keep the sun off her legs. When we pulled the shade up to the canopy, it easily attached and did not seemed to be stretched too tight.   When we strapped it onto the stroller canopy, it enclosed the entire space where the baby was, an awesome feature for napping on bright summer days!  The fabric was very stretchy and easily molded to the space and structure of our stroller.We are planning a summer vacation and are excited to use the SnoozeShadeUSA there.  It seems like it will do a pretty good job keeping bugs out (always important!) The storage bag is very handy, and we are storing the SnoozeShadeUSA in the basket of our stroller permanently!
The first thing I noticed about the SnoozeShade is how it folds up into a very compact size, very portable in my diaper bag or purse. It was easy to install and it fit perfectly. Although it is not recommended for double strollers, I also tried it on the front seat of my double stroller and it worked great. The baby did not mind the SnoozeShade. I thought he would pull and tug at it, but he did not. It was nice to be able to walk him without him crying when the sun gets in his eyes. And material is lightweight enough where I could still hear his coos and babbling! He now sleeps in the stroller undisturbed while I garden outside. I think he sleeps longer in the fresh air and the SnoozeShade keeps it dark for him.

We have enjoyed our Snooze Shade, although we haven't used it too much yet.  It fits easily over out single stroller and snaps around to hold it in place.  This would be especially helpful with new babies.  We are able to use it on our double stroller but it doesn't stay in place quite as well.  It is light and breathable so I dont' have to worry that Charlie is getting too warm, yet it keeps the bugs out as well as the light (and other people).  The zipper on the front is handy for checking on baby.  I can't wait for softball to start, then I know this will get a ton of use, especially for later night games.