Rumina Hands-Free Pump & Nurse Tank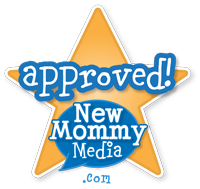 Rumina's all-in-one hands-free pumping bra and nursing tanks are ideal for layering under blouses and shirts to quickly and discreetly pump and nurse anytime. No need to reveal your tummy, disrobe or add extra garments to pump. Rumina's unique, seamless "no holes" hands-free pumping design allows moms to insert the breast shield while wearing. With easy, one handed nursing clasps, moms also have the option to nurse with full skin-to-skin contact, anytime. Comfortable, all day support, Rumina Hands-Free Pump & Nurse Tanks are the ultimate multi-tasker for busy moms!
Retail Price: $48.00
The Reviews
I had the opportunity to review the Classic Coverage Hands Free Pump and Nurse Tank. I recently went back to work from maternity leave where I work 12 hour shifts and have to pump multiple times throughout my shift, so this was a great chance to see how well I liked this product.When choosing my size, I followed the website page for Rumina, and determined that I was a 36D which told me I was a size medium. I am a little cushy in my mid-section though since I'm still only 3 months postpartum. I really wanted to order the large since most of my normal day to day clothing is a size large. I went with the medium though and while it fit great in the chest area, it was a little tight in the mid-section. Not too tight though where I wouldn't wear it. I wore the tank to work for a whole shift and used it for each pumping session. I really enjoyed that once I got my flanges in place, they didn't move. It was a little difficult to get them in there though since the slits are all the way over to the side of the tank close to my underarm area. It functioned as described though and I'm sure after getting used to putting them in on the side, I will get the hang of quickly. I often have to readjust my flanges after I turn on the pump though and because they were in there so tight, I found it difficult to do that. I had to turn off the pump and readjust. As far as the comfort of the bra and using it for breastfeeding, I found it wonderful. I loved that there wasn't a ton of bulky fabric in the chest area like some other nursing tanks I own. I easily unclipped the straps for nursing and I appreciated that a bunch of fabric wasn't in the way. I would only wear this tank under another shirt due to the fact that the shoulder straps resemble the straps of a bra instead of looking more like a regular tank. Lastly, I liked that the length of the tank was long enough that it didn't ride up while I was at work wearing it under my scrubs. I highly recommend this pump and nurse tank for both pumping and nursing.
I had the opportunity to try out the Full-Coverage Hands-Free Pump & Nurse Tank. I had a bra fitting late in my pregnancy and am wearing 36D bras, so I got a medium tank top and it fit well. I was especially pleased that it had adjustable straps and that it was long enough since I'm long-waisted and 5'10". Honestly, I wouldn't have chosen the full-coverage tank since I'm not that busty, so I was surprised that I liked the fit. It was better for layering than my other nursing tanks. I probably wouldn't wear the tank on its own since there are extra seams for all the openings, and it does take a moment to ensure all the layers lay flat. The clips are easy to open for nursing, but secure enough that I don't worry about one unsnapping on its own. My son is 13 months old, but due to oversupply I pump twice a day even when he's home, and several more times when he's at daycare. Not having to get a separate bra, wrestle with the velcro, and do it all again later was great. I was impressed at how securely the tank held the pump flanges so I could keep working while I pumped. Even saving a few seconds not messing with a separate pumping bra felt luxurious when I was pumping every few hours. The tank is comfortable and really convenient. All good nursing tanks seem expensive, but one that plays double-duty is a great addition to a nursing/pumping mom's closet.
I'm 34 months postpartum, I am not pumping but I am still nursing my almost 3 year old. I calculated my measurements, to find my tank size, on the www.ruminaformoms.com/sizing website. It was very easy because the web page has a model that clearly shows you how to measure yourself and charts to correspond to your tank size! I really like this tank, it's very supportive, soft and I really like the style. I can wear it under anything because all of the shirts I wear right now pull down so I can nurse. I can even wear it alone but if I do wear a shirt over it, it still works great to easily unsnap. Most of my "nursing" attire are shirts that have been ruined by being pulled down and worn out, so this tank is a treat! I'm not ruining a shirt and it makes nursing easy and my breasts easily accessible!