PumpEase Pumping Bra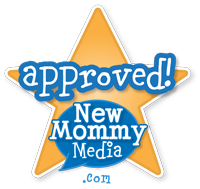 PumpEase is the world's ONLY fashionable hands-free pumping bra. Made from an 88% polyester/12% spandex high-performance technical fabric, PumpEase will hold your pump in place as securely for your 1000th pumping session as it did for your first. Our wonderful fabric is super soft and comfortable, easy to care for, breathable, durable, has exceptional stretch and memory (i.e. won't bag out) and has quick-dry and wicking qualities. And of course it is available in fun and fabulous prints because we all know that… women like pretty things EVEN when they're pumping!™
Retail Price: $38.00
The Reviews
I love the blue with white polka dot pattern that I received. It is really silky feeling. I like that there are 3 different size settings that make it a little adjustable. I did feel that the 6 hooks were a bit of work to put on, but the bra did what it said it would and held the pump phalanges in place.
The PumpEase hands-free nursing bra is an extremely comfortable pumping bra. It is made from jersey spandex, which is soft to the skin, and doesn't pull or sag when on. It wraps around your chest and clasps together, rather than having straps like a traditional bra. This is very convenient because you don't have to take your shirt off to put it on to pump. I could probably get away with wearing it over my nursing bra and under my clothes to work if a quick pumping turn around time was needed. The bra also folds up very small, which is perfect for throwing in the diaper bag when we go on trips. The flange openings are a little large, and while my Medela pump flanges have never fallen off, it looks and feels like they might. Also, the bra runs slightly large. I'm a 34D and am right on the edge between the small and medium size. If in doubt, purchase a size smaller than you think you need.
I received the PumpEase Nursing Bra and was thrilled to give it a try! I ordered Very Cherry and it was just as shown on the website. The fabric is soft and most importantly, the size chart is true to what was sent. Pumping with the PumpEase made it easy for me to compression pump, which is important to me when I pump at work. I don't want to risk losing my milk supply. It survived washing and drying beautifully. The only thing I would change if i could is that the hook and eyes be a contrasting color.