Preggie Naturals Chews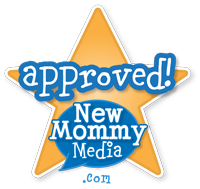 Say goodbye to morning sickness and a queasy tummy with Preggie Naturals Chews! Contains a full 10mg Vitamin B6 and powerful essential oils and plant botanicals proven to relieve nausea and queasy stomach due to pregnancy, labor medications, prenatal vitamins and supplements, even post-anesthesia and surgery. Three Lollies products are all-natural, drug-free and chemical-free so its 100% safe for mom and baby. Fast-acting, great tasting and highly effective at combating your nausea and upset stomach with absolutely NO side effects. Certified Kosher and contains no artificial flavors or colors. Also effective at alleviating dry mouth during labor and provides a quick energy boost. Makes a safe, more effective alternative to ice chips or gum. Each delicious chew is Individually wrapped for convenience so they are perfect to take along in your purse, labor bag, pocket, diaper bag, luggage, computer bag, briefcase or to always keep handy in the glove compartment of your car.
Retail Price: $4.95
Written Reviews
This is my fifth pregnancy and I've had morning sickness with all of them. I wish I would have had Preggie Naturals for all 5. I've tried the suckers and hard candies so I was skeptical about the chews. To my surprise they took away my nausea about 90% of the time. I would start gagging and I put a Preggie Natural in and the feeling of throwing up would go away. I like the chews better than the hard candies because I can't have stuff in my mouth for that long. The reason I couldn't give 5 stars is because sometimes the initial flavor made me gag but oddly enough that went away along with my nausea. After I ran out of my trial I ordered more and always have them with me. Definitely worth a try.
With my second pregnancy, I dealt more with night nausea; nearly the same as "morning sickness," but hitting in the evening. It started with a slight headache, wooziness and then the nausea sets in –the feeling that you are on the verge of being sick… I tried a lot of techniques to stop nausea from setting in. I stayed hydrated, and ate small snacks throughout the day. Yet each night on the train ride home, I would just want to throw up. It lasted for a couple hours. Then I found Three Lollies Preggie Naturals Chews. These small chews, made with natural ingredients, are an easy way to fight pregnancy induced nausea. Preggie Naturals are easy to eat, although I did find I needed two or three pieces before the nausea started to ease up. These come in three or four flavors in a box, and while raspberry and green apple were my favorite flavors, the ginger was sweet and not overpowering. They all helped ease the nausea! I recommend Preggie Natural Chews for any mommy.
I enjoyed the taste of the chews very much. They weren't too tart, or sweet. I did not like the soft texture. I was expecting a more chewy texture. This product got very soft and melty which was a little weird. I would like to see directions on the box (how many you can eat in a time period, or safe if eaten by a kid, etc), and a more updated packaging. I like that they were individually wrapped for on the go convenience. I'm not sure that I would buy it based on the outdated looking packaging (if I hadn't tasted it before), and I'm not sure I'd buy it because of the texture. I'm also not convinced it helped with my morning sickness. It was a nice distraction from horrible morning sickness aftertaste though.