organicKidz "Baby & Me" Nursing Cover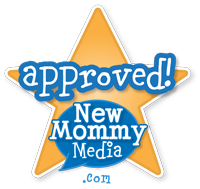 "Baby & Me" by organicKidz is the very first nursing cover to allow mom and baby to maintain constant eye contact and the only cover that won't flop on baby! The addition of a second rim means baby can nurse without material constantly rubbing against them. "Baby & Me" makes for a more relaxing time with mom. The exclusive double rim design also allows for much better airflow than the nursing covers on the market now. This keeps mom and baby cooler and more comfortable. "Baby & Me" comes in 2 designer patterns, Wispy Espresso and Harmony Silver.
Retail Price: $34.99
The Reviews
Love the improved design of this cover! I've been using a leading nursing cover and had to constantly hold the fabric away from my babies' faces. But no more- the second wire ring on the organicKidz cover does it for me. It's generously-sized (about 2 inches wider than the other) which allows me to hang it in front of me and around my shoulder for extra privacy. The cotton fabric is lightweight and has a slight stiffness that helps keep it away from baby's face. My new favorite cover!
I was very eager to compare the organicKidz Baby & Me Nursing Cover to the one I currently use. I thought the second rim was such an ingenious idea as most covers only have one allowing the fabric to collapse around the baby, blocking your view. The additional rim worked just as designed and made it so much easier to keep a constant view of my baby. I did, however, find the amount of fabric a bit skimpy and I felt like I had to keep shifting the fabric to balance keeping baby covered and keeping my side and back covered. I don't think this would've been as much of an issue if I was wearing a nursing tank versus just a nursing bra or if I had an older, less fidgety baby.
I really fell in love with this cover. It was just the right size and great that I could keep an eye on my little one. Initially I was afraid it would feel too bulky but it didn't at all. The fabric was light and the design is beautiful. It fits right in our diaper bag without taking up too much room at all. I will definitely recommend this nursing cover to friends!