Nurse Purse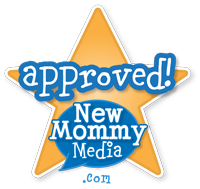 With room to carry a pump, cooler, laptop and more, the Nurse Purse truly is a better breast pump bag. Designed for working moms who are still breastfeeding, the Nurse Purse is a stylish step up from the standard-issue black nylon bag. With a sturdy removable insert that holds your breast pump securely in place, water and stain resistant fabrics, and room for all your essentials, the Nurse Purse is the only bag you'll need.

Retail Price: $129.00
The Reviews
I really love using the Nurse Purse. It has a nice, simple style and cute print much like any tote that I might choose for work and my daily commute, but with very well designed features that make pumping and storing my pump much simpler than even the bag that came with my pump. The zip compartment on the front allows easy access to my pump motor and tubing, plus has a pocket to store my power cord and, best of all, a photo window to keep a picture of my girls! I think that's my favorite feature of all! There is also plenty of space to keep both my pumping supplies and my other necessities, and pockets to keep things organized. The only, very minor, negative that I have to say about the Nurse Purse is that it is slightly too long, so it doesn't fit easily into the basket on my stroller or into my locker at work. An inch shorter, and it would fit everywhere perfectly. Beyond that, I think the Nurse Purse is a great product that I would highly recommend to any pumping mom!
I loved trying out the Nurse Purse. It was so nice to have a bag that didn't scream breast pump!! I actually had it in my office on day and a co-worker commented on how cute my bag was, then she saw that it said "Nurse Purse" on it. I love the roominess that it has with it. I tend to take a lot of things with me when I go to pump (dish detergent and brush, Kindle, phone, magazines). It was nice to have enough room to carry all of those items with me. I like that the straps were a good length on it so I could just throw it over my shoulder when I was carrying all of my stuff in to work from the car. I'm trying to figure out a way that I can use the bag when I am done nursing. It's such a fun print. Much better than the standard black. The only complaint I have is for the velcro where the pump actually attaches to the bag. It's not lined up exactly like my Medela bag was, so I don't have a very secure fit and it's also offset slightly, so it's hard to get the plug next to it like I was used to doing before. Maybe they could add some additional velcro or send some extra strips for you to modify it as necessary.
My pump was provided by the insurance and came with a small beige bag. Between a book, my lunch, snacks, wallet, water bottle and a change of clothes I was carrying two bags to work everyday. Needless to say I was very excited to try out the nurse purse. I struggled a little to remove my pump from the original bag. I contacted Adrienne at the Nurse Purse, via email, and she very quickly answered back wit a few tips to remove the Velcro. It takes some finger sliding on what looks like a seam to get the Velcro to separate. Once that's done, it's very easy to set up the motor in the new bag. The Nurse Purse appears very sturdy with its water and stain resistant fabric. I love that it has metal feet to protect the bottom of it (and the motor). There are easily accessible little pockets in the front where I can store the tubes and I don't have to remove the plug from the front each pumping session which saves a little time. The only reason I won't give the purse 5 stars is that it does not come with a cooler bag. While I understand the reasoning, my insurance provided pump bag comes with one and I don't necessarily want to spend more money to get another cooler bag. So in the end, I ended up placing my original pump bag in the nurse purse. And yes it fits. It allows me to have access to my cooler bag and more separated storage area for the bottles, breast shields and other parts. I can still add additional items in the bag. So while a little unorthodox, that works for my current needs. I love that I only need to take one bag to work. As far as the fashionable side, it has a bright modern pattern and definitely does not look like a pump bag. In fact I already had someone had work turn to me to say "cute purse". I look forward to use it as a regular purse when I'm done pumping or keep it for the next kiddo.