Nighty Night Nursing Light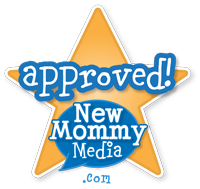 The Nighty Night Nursing Light, a small, multi-functional light that mothers can attach directly to their clothing, making nighttime feedings easier. With just a push of a button, a soft glow illuminates, allowing for just the right amount of light. Once cuddled back in bed or eased into in a rocking chair with her little one, a mother can set the Light's optional vibration alarm for the needed length of nursing time. If mom falls asleep, the Light's gentle vibration alarm will awaken her so she can safely put baby back to bed and even perform another essential nighttime parenting task. With the Nighty Night Nursing Light, mom can relax with confidence during her special time with baby.
Retail Price: $19.99
The Reviews
This nursing light is amazing! From day one I've been very impressed by the product. At first glance, I worried it may be too heavy or bulky but I gave it a try anyhow. Not only is it light weight and clips very easily but the color of the light is very soft and my little one loves it. I've even attached it to a blanket or pillow and it works just as well. The soft light has definitely made night time feedings more enjoyable and smooth. We co-sleep and nurse in bed so did not put any of the timer features to use. However, since we do fall asleep nursing the light shuts itself off after a few minutes which was helpful. I would recommend this product to any new moms!
We were very excited to receive the opportunity to try the nursing light. We nurse all through out the night and sometimes have trouble seeing if "E" is asleep and ready to be laid down in her bed. We were not going to use the timer or vibration alert because we are not on a schedule but were looking forward to exploring these features for the next baby. The nursing light turned out to be very disappointing. There was no way to turn the timer off causing the light to flash and usually distract "E" from nursing. The fact the timer's purpose was to remind the mom to switch sides was discouraging because we (and most moms should) like to let "E" be in charge of how long she nurses on each side. The light emitted a nice glow but it was a too large to try to clip to the night time nursing bra. The star on the light had to be pressed to turn the light on and it makes a rather loud (when trying to be silent) noise. The light soon became a toy for "E" to play with and did not help our nursing situation. We tried to help her know the light was associated with sleep and nursing but alas she wants to play with it all the time. We would not recommend this light to a new mom because it encourages her to depend on a timer and discourages her from paying attention to the baby's cues.