MommyJuice Wines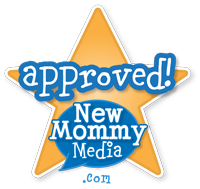 MommyJuice was founded and is owned by a mom. Being a Mom is a constant juggling act. Whether it's play dates and homework, diapers and burp cloths, or finding that perfect balance between work and home, moms everywhere deserve a break. So tuck your kids into bed, sit down and have a glass of MommyJuice. We make a MommyJuice Red Wine (39% Cabernet Sauvignon, 32% Merlot, 20% Cabernet Franc
3% Grenache, 2% Syrah, 2% Zinfandel, 1% Carignan, 0.5% Cinsaut, 0.5% Malbec) and a MommyJuice White Wine (100% Monterey County Chardonnay).
Retail Price: $10.00/bottle
The Reviews
When I first saw the name of this wine, I thought, "That's an awesome name, but how good can the wine really be? Is it a true wine contender or more of a wine with kitschy name?" Well, at first sip, I realized that MommyJuice really can hold its own in the realm of $10 wines. I tasted both wines, on difference days, without food while I was cooking dinner. I wanted to make sure that it would be delicious both with a meal AND on its own. Both wines had a "complex enough" flavor that made them great sipping wines as I played chef for the family, as well as complimented the foods we ate for dinner. For the price point, I think these are great wines for Mommy's Night Out, an afternoon playdate, or even to bring to a BYOB dinner party. Plus, for those of us who choose to purchase wines based on the label (me included!), MommyJuice is sure to be sell-out!
MommyJuice has legs… and she knows how to use em! I admit it. I'll buy a bottle of wine just for the name. But, if you want me to become a repeat customer, then you need more than a catchy title. MommyJuice Wines does both! This is the only "whine" mommy likes. After chasing my kids all over the house and picking up their endless supply of toys, the last thing I want to do is search for a wine cork. Thankfully, the Chardonnay bottle is a screw top. Very mommy-friendly! The white wine is light and refreshing, perfect for an afternoon while the kids are napping. The red? Well, that was reserved for nighttime after my kids and husband were in bed, and it was just me and my "bottle". MommyJuice wines are fun, simple and they taste great! And if your kid asks what's in it… just say its grape juice! Cheers!
I thought the white wine was crisp and light. It is something I would drink with girlfriends while relaxing on a Saturday afternoon. I like red wine better than white in general and that rang true with these wines as well. My husband and I really enjoyed the red wine with dinner one night. It has a very smooth flavor. I would recommend both bottles to my mommy friends. They seem perfect for a Mommy's night in.