Milkies Nipple Nurture Balm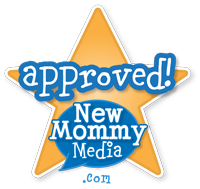 Recommended by lactation professionals, Milkies Nipple Nurture Balm is safe for both mother and baby. Organic herbal ingredients are combined with natural moisturizers to help provide soothing relief, heal affected areas, and even prevent cracks from reappearing. Milkies Nipple Nurture Balm is lanolin-free, is not tested on animals, and contains no artificial colors, preservatives or animal products. Milkies Nipple Nurture Balm alleviates the discomfort often associated with breastfeeding so it can be a joyous and special time for you to connect with your baby.
Retail Price: $11.95
Watch Our Video Review!
Written Reviews
I used the Nipple Nurture Balm when my daughter was 7 months and I was experiencing soreness from frequent nursing.The product was very easy to use; I like that it comes in a jar as opposed to a tube. Also I found it less waxy and more liquidy than other nipple creams. I had no hesitancy using this because of the ingredient list – there are few ingredients (such as calendula and marshmallow root) and everything is organic and, I believe, chemical-free. This balm was not a cure-all, but because of the ingredient list, I would purchase this again for earlier in the nursing stage to help more with cracking and dryness.


This product claims to "soothe, protect and heal", and I would agree that I was very happy with the balm's ability to soothe and protect; however, I would not say that it would heal any open crack and/or bleeding. Wishing it had more miracle healing properties, I, nevertheless, was very happy with the texture, scent and soothing feel. It provided a nice barrier, too, between the nipple and nursing pad. I loved the fact that it was organic, safe for baby and Lanolin-free. My 9 month old had no aversion to the product, which seemed to have a thickened olive oil consistency. Also, considering the price, you get a lot more than other balms that I have tried for the same cost. It is easy to apply, but would prefer a different mode of application, one for which I did not have to dip my finger in the entire product – mainly for contamination concerns. Overall, while it did not help me heal from some lingering nipple trauma from a late detected tongue tie, I would definitely recommend this product when used as a means of soreness and cracking prevention when starting out breastfeeding or for the occasional soreness that women may feel at any time (rather than a healing prayer for open cracks/bleeding). If used in this way, I do not see how you could be disappointed!
This nipple balm is a great alternative to lanolin. I like that Nuture Nipple Balm is organic and that in addition to being able to pronounce all of the ingredients, I know what they all are. Over the past week, I used Nuture Nipple Balm to heal my dry nipples. While it did not work for me quite as quickly as lanolin usually does, it did help relieve discomfort swiftly enough. Nuture Nipple Balm was easy to use, requiring only a light coating of the balm. Simply press your finger very lightly into the tub and rub it over the nipple. It glides on easily and covers the entire nipple with a scant amount of product. Nuture Nipple Balm did have a faint, slightly unpleasant smell to it, but it was only noticeable when I held the jar up to my nose. Once the product was applied I didn't notice the smell. I was caught off-guard with the consistency as I was expecting a solid product given that it is in a jar. I do think that the Nuture Nipple Balm should be in a tube instead, as it was a fairly runny product and nearly dripped everywhere when I removed the protective lid. Nuture Nipple Balm is a product I might try if a close friend recommended it to me, and I might buy it for a friend if she is looking for an alternative to lanolin. Overall, I was pleased with the product, but feel it needs just a few slight tweaks to be perfect.