Milkies Milk Trays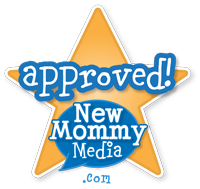 Let's face it – pumping and storing breast milk takes effort. It is a labor of love, of course, but hard work nonetheless. Milkies Milk Trays, a breast milk freezing system, can help to make this chore easier. At first glance, Milk Trays look similar to typical ice cube trays. But, take a closer look and you will see that Milk Trays are much, much more. Unlike ice cube trays, Milk Trays are specifically designed for expressed milk with a total of 16 semi-cylinder cavities holding 1 oz. each. Most importantly, Milk Trays are made from PET plastic, a food-safe plastic that contains no bisphenol-A (BPA), phthalates, or dyes. Milk Trays freeze your milk in 1-ounce "Milk Sticks" that fit through all bottle openings and allow you to thaw just the right amount of milk for each feeding – so that not a drop of your "liquid gold" goes to waste.
Retail Price: $21.95
Watch Our Video Review!
The Reviews
As a proud owner of the Milkies Milk Saver (that has gotten me through two children so far) I was excited to try out the Milk Storage trays. I not only pump and freeze milk for my 3 month old daughter but I also pump and donate to a friend of mine. Because of this I was going through a massive amount of milk storage bags, with the milk saver trays I no longer have to worry about this. I found there were many things I enjoyed about using the trays. First, with freezing milk for babies at different stages in their lives it was nice to have one ounce portions. The portions thaw quickly which is a perk since I don't like pulling milk from the freezer in advance. I love that the plastic used to make the trays is a highly tested food safe plastic. Like all mothers the safety is huge when it comes to my children. There were a few things that I personally didn't like as much about the trays. My freezer is always full, so I find it difficult to find room to store my milk when it's not frozen flat and you also need to find room on a flat surface for the freezer trays. The fill line is very difficult to see, they do warn you about this in the product instructions. After using the tray a few times you pretty much know where it's located so it's no longer an issue. Overall I think the Milkies Milk Storage Trays are a great item for any pumping mom to have.
I was determined to breastfeed my twins girls when they were born. Unfortunately, they were preemies and couldn't latch at the breast in the beginning, so I had to pump. In the past, I had horrible experiences with pumping and storing in the regular breast milk storage bags. The bags would sometimes break and leak, they were difficult to stack in the freezer, and I'd have to thaw the whole bag when I needed it, which meant using 7-8 ounces of milk- even if we didn't need that much. I needed a way to simplify the process and the Milkies Milk Trays were the answer. When my twins latched, I'd feed them at the breast first, then pump afterwards. By the end of the day, I'd have enough pumped milk to fill an entire tray and put it in the freezer. The next day, I'd empty the trays into a gallon freezer bag for long term storage. When my girls needed some extra milk, we would grab as many frozen breast milk sticks as we needed. Virtually no breast milk was wasted! I'd highly recommend this product to any twin mom or moms who don't need to store or thaw several ounces of breast milk at a time!
After pumping for more than 18 months, I was VERY excited to see a new way to store milk. We all know that milk is a precious commodity, and the Milkies Milk Trays take that into account. By allowing you to store your milk in one-ounce portions, these milk trays make sure that you only use what you need and don't waste any extra milk! The trays are BPA free, sturdy and easy to use. I gave this product 3.5 stars. Because we don't own a bottle warmer, we had trouble defrosting the milk "sticks." That being said, these milk trays provide a much-needed option for pumping mamas who value every precious ounce.