Milkies Milk-Saver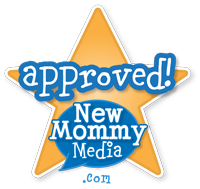 Ask any mom and she'll tell you: breast milk is a precious commodity. That's precisely what makes the award-winning Milkies Milk-Saver such a wonderful invention for breastfeeding mothers. The patented Milk-Saver collects your leaking breast milk as you nurse – allowing you to store extra breast milk effortlessly with each feeding. Easy to use, simply slip the Milk-Saver into your bra-cup on the non-nursing side before you breastfeed. The Milk-Saver collects the milk that is leaked when your breast milk lets down. You can store this milk and save it for any time it's needed.
Retail Price: $27.95
Watch Our Video Review!
Written Reviews
I absolutely love this product! It has helped me save 1-1 1/2 oz each time I breastfeed. This has helped with my freezer supply. What a waste each time you great feed if using breast pads. All that milk is gone. Now I can pour into a bottle and give later or put into bags to freeze. The only downside is don't bend over to put baby down before removing. Will spill out! Which I learned the hard way but an easy step to remember to be able to save the liquid gold! A great product for any breast feeding mom!
I'll admit I was skeptical at first, but after trying it… Wow! Who knew I leaked THAT much!? Each time I collected 2-4oz per side, which eliminated my need to pump for my small "emergency" stash of milk. It's simple and sturdily built, so I wasn't concerned with leaking all over, but don't lean over to put down the baby when you're still wearing it- it doesn't have a top!! I would definitely recommend this to nursing mommies, especially in the beginning months when you leak a lot! This little, simple product is easy to use and can catch a LOT of milk that you didn't know you were wasting!
I have used Milkies Milk-Saver for the past couple of weeks while nursing my 7 month old. Now that my baby has started solid foods, my supply has dropped a bit so I am not collecting as much milk as I would have earlier on. It would have been great to have this product in the early months of nursing my baby. The product is easy to use at home but not very practical to bring when on-the-go. While it does come with a hard carrying case, I didn't find myself actually bringing it along as it didn't seem practical to do so. Overall, I think this is a worthwhile product and would be a good gift for a new mom who plans on nursing. The concept is good and the execution is as good as I can imagine. The only real problem is that it's not especially discreet.
The Milkies Milk-Saver has been helpful to me as a leaky breastfeeding momma! While breastfeeding my 13 month old, I have been able to collect and use the breast milk that would normally end up in my washable breast pads. The Milk-Saver is easy to use, simply place in your bra or tank-top (with shelf-bra or snugly fitting tank) and allow the excess milk to collect in the reservoir. When you are finished feeding your child, remove the Milk-Saver and place it in the stand/carrying case provided or pour collected milk directly into the storage container of your choice. Milk-Saver washes easily by hand or in the dishwasher. I was surprised by the large size of the product and thought it seemed bulky, until I placed it in my tank-top and noticed that it was fairly discreet. I probably wouldn't use the Milk-Saver in public, but feel very comfortable using it at home. The Milk-Saver is so comfortable to wear that I forgot I was wearing it (I blame mommy-brain, even at 13 months postpartum)! I found that it is important to remember when you are using the product, as I forgot about it being in my tank-top a time or two and ended up covered in the collected milk when I went to lay my sleeping child down in his crib. I would recommend this product to any momma who leaks while breastfeeding – I think the opportunity to collect and save breast milk that is usually wasted is awesome!
The Milkies Milk-Saver fits well in my bra during feedings. It allows me to not get my bra and shirt wet and save a breast pad while feeding my daughter. It is quite comfortable and allows me to catch, 1/8 oz on average. I don't leak a lot of milk, but enough to wet my shirt. I do recommend this for anyone who leaks a lot of milk, it would save you so much! It is more comfortable and simple than just pumping while feeding your baby as juggling a pump while keeping baby latched is super tough! I love my Milk-Saver!
When I first received the Milk-Saver, the box was so big I thought there had to be two in the box. Upon inspection, there was only one bulky item. The included instruction guide left a bit to be desired. It stated the product could be washed, but gave no further instruction. I didn't know if it just meant hand washed or actually put in the dishwasher. I had to look over the box it came in to find out. I saw pictures online of women who used it with bags. There was no instruction as to how to do this and I had to look on the FAQ part of the website to find out this information. I think it would be nice if it came with an included rubberband to help make this easier. When using it, I actually found it really easy to use and was glad that I wasn't wasting all that milk. It really opened my eyes to how much I could have been storing from the beginning. When combined with breast compressions or hand expressions I filled up the entire reservoir before the nursing session was over. I do wish that it had markings as to how much is expressed. I had to pour it into a bottle before pouring into the bag in order to get accurate measurements. I would have liked it if it included a lid of some sort. I found myself very anxious both when in use as I was afraid of spillage. I also wish there was a way to use this while side-lying or at night.