Lulaclips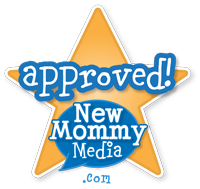 Lulaclips™ magnetically hold the car seat harnesses out of the way when loading your child. No more digging or tangled buckles! They are like an extra set of hands when you need it most. Lulaclips™ ensure that you never have to dig the buckles out from under your child and make sure you never risk waking a sleeping baby. The clips install in seconds and work with most carseats and infant carriers. They will make you and your baby smile!
Retail Price: $14.99
The Reviews
The instructions left something to be desired (no words, just pictures), but luckily they are pretty easy to install. I was (am) also concerned that despite the safety latch, someday my baby will be smart enough to unhook one of these and poke herself with the pin. Those concerns aside, these clips are great. We were always digging straps out from under our kid once she was in her car seat, which was annoying for us and uncomfortable for her. These clips make it that much simpler to get out the door. I like the cute little hand design too. Lulaclips do what they say and do it well!
These clips are quite handy. The instructions could offer a bit more guidance (I nearly snapped of the safety latch trying to figure out how to open it), but once I figured them out, they were very simple to install. They seemed secure once installed, but I hope that safety latch holds so my baby can't remove them and poke herself with the pin. The magnets in the clips are strong and keep the car seat straps out of the way…a nice convenience, especially when I'm trying to hurriedly buckle an antsy baby.
I found these easy enough to use, although I struggled a bit with the latch to get it undone. They are very easy to install. I love the cute little hands and the magnets work great! The one thing that I did find was that our infant car seat doesn't have a metal buckle, so we couldn't use these with this one, so I would love if there was another piece that attached to the straps maybe. I did use these on my daughters seat though, and they were a big help. She likes to do things by herself, and if I hooked the buckle up to the magnet, she could get her arms out all by herself. Because of how hard it was for me to get the latch open, I'm not too worried about my daughter figuring it out, but it is possible. Lulaclips make it much easier to keep from sitting my little girl onto her straps and speed up buckling. Great product!