Love Child Organics Super Blends Pureés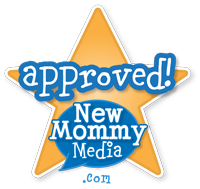 Love Child Organics' range of tasty and nutritious Super Blends are perfect both as a meal for babies and as a snack for young children. It starts with a delicious blend of organic fruit and vegetable pureés (with no ascorbic or citric acid), and then add quinoa and acerola fruit, which are both nutrient-rich and also gentle on little tummies. You can be confident that with each tasty mouthful, your little one is getting nothing but pure goodness.
Retail Price: $1.79/each
The Reviews
I was so excited to receive the Love Child Organics products to test out! The pureés are made out of wholesome, healthy ingredients, which immediately made me feel like Love Child Organics was a brand I could trust. The pouches were easy to keep in my diaper bag for whenever I needed a healthy snack or side dish for my little one. I tried feeding a variety of the Love Child Organics pouches to my 14-month-old over a period of two weeks or so, but unfortunately, he was not interested. To be fair, he has already transitioned to finger foods and purees are not part of his diet anymore (applesauce excluded). I think the Love Child Organics pureés would be better suited for a younger baby who is still only or mostly eating pureed food or older kiddos who love to eat pouches all by themselves as a healthy snack on the go. I tasted a few different flavors and thought they tasted like a yummy fruit smoothie. They were definitely better cold than at room temperature. I love the variety of fruit and veggie flavors offered, plus the extra whole grains included to complete the meal.
Opening the Love Child Organics box was a lot like opening a beautiful gift, lots of colors and beautiful packaging. My son immediately went for the Apples, Pumpkin, Raisins + Cinnamon and appeared to really like it but quickly grew tired of it. He did enjoy being able to carry it around and I very much enjoyed it's portability. I even snuck a couple tastes of the Pumpkin and I have to say I agree with him, it's my favorite too Flavorful and has delicious spices to enhance the fruits and veg inside. This is not bland like most squeezable pouch baby foods I've tried in the past. The ingredients list supports their claim of "it's what's inside that counts." I normally only make my own baby food so I'm picky about what ingredients are used and that it is nutrient dense I feel like this company really gets that and understands those kinds of moms. I give this product four stars, I highly recommend it. My only qualm, I wish the servings were a bit smaller as this was a bit much for my young baby!
My daughter Maya is 8 months old and she loves exploring new tastes and textures with her diet. She especially loved the tastes of the Love Child Organics beets, sweet potatoes, apples and cinnamon baby food. She ate every drop!! Love Child Organics made mom happy as well! It felt good knowing that I was giving her the best- organic, gluten free, and no GMOs, no fillers, nothing artificial, and completely free of added sweeteners or salts! I also loved the frustration free packaging! In addition to being BPA-free, the handy pouches are great for travel and the tops make storing leftovers a cinch! All in all, Maya and I fell in love with Love Child Organics!
Watch Our Video Review!