littlebeam Nursing Pillow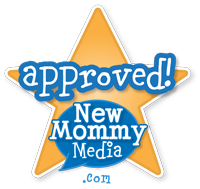 littlebeam Nursing Pillow is the perfect way to get comfortable during breastfeeding. This supportive pillow helps position your and your baby while feeding. It's portable and has a unique body hugging shape that doesn't need straps or velcro. Littlebeam can also be used for lower back support in a seated position, as a head rest, in between your knees for neck and back support while lying down, during bottle feeding, or as a tummy time pillow support for babies.Developed by a lactation consultant, littlebeam can be used in any position. Plus, this compact, firm pillow has a 100% cotton, machine-washable cover.
Retail Price: $39.99
Written Reviews
I did find that this nursing pillow was helpful. It was small enough to pack and take with me anywhere! I took it to nurse my preemie at my old son's soccer practice, in the car, at the park, etc. it stashed easily in the basket of the stroller and still allowed room for other essentials. It did take a bit of adjusting at first since I had become so accustomed to using the Boppy and My Breast Friend pillows. Once I found the best placement for us it became second nature to just pop it in place and get down to nursing. This product does what it claims! It is versatile and easily portable. In addition, the prints are adorable! I was surprised by this product in a few ways. When it first arrived I was shocked at its size and how firm it is. I knew it was smaller than other nursing pillows but this is seriously compact. I was the surprised by how much I liked it. To say I was skeptical is a bit of an understatement. It provided great support for me and my baby. Its firmness is a great advantage as it provides stable support either under your arm or under your baby. I would absolutely buy this product and will keep it in mind as a gift for moms to be.
This is a neat little pillow that can be used at home or away. It has a carrying bag with handles for just that! My daughter thought it was her luggage since it was just her size. Gotta love little one's intuition.The size of the pillow is smaller than the others I have used but it was nevertheless very useful. It has a sturdy composition, that is, it maintains its shape and provides lift and support for the baby and your arm. The shape is rounder and wider on one end and tapers a little to a smaller and lower size. This provides a good angle to feed. The patterns are fun too and the cover is washable. Double pluses. I chose the floral that was dark and lovely. It was just enough print to keep me happy without getting on my nerves. I am very picky with my prints. And if you are too there are over a dozen to choose from or choose a solid color if you like. The other suggested use if for you, as a resting pillow or for baby, for tummy time. I have to say it was a little too high for my to be comfortable resting on it, unless I am trying to use the laptop while laying down. And I believe it is also too high and short to be a tummy time pillow. My littles would have rolled off very quickly since they moved a lot and could raise their necks quite early. Overall, I recommend this item for its original use. If you are looking for a nursing pillow with a little footprint, that you can stow away both at home and on the go, this is it.
Overall, I like the Littlebeam Breastfeeding Pillow. It seems to be on par with some of the other nursing pillows I've tried (My Breast Friend, Boppy, etc.); however, the small size seems to be better for travel situations. I have a longer torso, so no matter which nursing pillow I choose, all but the Boppy Best Latch nursing pillow need to be doubled up. This pillow was no exception. However, due to its size, I was better able to manipulate it to the side for arm support in various positions, including laid back breastfeeding. The other pillows don't really support me in this position without putting baby into an odd, usually painful, position for breastfeeding. My kids kept taking it out of my nursing corner to use it for themselves. They loved how the curve fit against their shoulder as they laid on it.
PROS
• Small size allows it to assist as arm support in a variety of positions
• Small size means it will easily travel with you
• Contour of the pillow hugs your body without needing to be clipped together
• Tons of cute designs to choose from
• Double layer of padding allows for a firm or soft surface
• Kids love it for themselves
CONS
• Needs to be doubled up to support baby at a comfortable nursing height