It's You Babe! Mini Cradle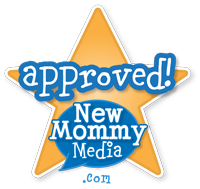 The Mini Cradle by It's You Babe is a great product for every pregnant mom. The gentle lift and support provided by the Mini Cradle enhances circulation and relieves minor aches and pains often felt during pregnancy. The soft, flannel backed elastic will not curl or roll. Three sets of hook and eye closures provide a perfect fit that will not snag clothing and allows the garment to remain smooth and flexible against the skin at the point of closure. So effective and comfortable you'll forget you have it on! Made in the USA.
Retail Price: $25.00
The Reviews
As the discomfort of the last trimester began to set in, I was very excited to receive my Mini Support Cradle. As soon as I put it on I felt subtle, though significant relief in the dull ache in my hips and lower back, and this relief has continued as long as I wear the cradle. This alone is justification for 5 stars as far as I'm concerned, but there were a few other things I liked about it as well. The cradle is soft against your skin, and it never looked bulky or was obvious under my clothes. I felt its effect was especially noticeable on days that I am frequently on my feet. The bra-like hook and loop closures were very easy to operate and stayed secure. All this being said, the product was not completely a miracle worker. Although my hips and lower back felt much better, I did not gain any relief from the rib pain I've been experiencing. Also, although I found the belt to be comfortable for day-long use while standing up, when I wore it for an extended time while sitting it started to get uncomfortable. I had to use the cradle on its tightest setting, and the excess fabric would occasionally get out of place and become uncomfortable. However, I found this could largely be remedied by rotating the cradle so the hook closures were on my back. Finally, I would have liked to see more rows of loops, closer together, for more sizing options. Altogether, I feel this is a wonderful, quality product that has improved my quality of life by giving me some much-needed relief.
The first thing I noticed was the size when I received the Mini Support Craddle. If I had ordered on my own, I would have ordered the Petite size based on the measurements listed on the website. I received the size Small and the two tightest hook fitted fine, although the loosest provides no support. It makes me wonder about how the Petite size would fit and if the sizing of the manufacturer is off? The Mini Cradle is very soft and has 3 hooks option from tightest to loosest, I do wish there were so more in between options as the hooks are spaced pretty far apart. I get sciatica from time to time and I did notice a difference while wearing it. My back was hurting one evening so I put it one and then forgot about it. While the sciatica didn't completely go away, it did substantially go down. I mostly noticed the difference when I removed the belt as the pain came back rather quickly. On the downside, I also noticed that the baby seems to push against it when it's on. Maybe it doesn't like it? On a few occasions I removed it for that reason. I've also been hoping to find a pregnancy belt that provides some support while I workout and in particular when I run. I found that I can only handle it on the middle hook when running. While the tightest hook provides more support, it also seem to create more pressure on my bladder which is what I had been hoping to reduce. I'm not sure that it really makes a difference in belly support when it comes to an active workout to be honest. I give this product 4 stars because it does provide relief for back pain but not as much support as I would have expected reading the website.
With an easy first pregnancy, I never thought I would ever need any type of support cradle. In a second pregnancy with symptoms of symphysis pubis dysfunction (SPD), wearing the Mini Cradle help keep the pain at a minimum. It is especially helpful when standing for long periods of time like making dinner or cleaning and even going on walks. It is soft and non-invasive over clothing but I didn't enjoy it directly on my skin, I had to have it over my shirt. The size small on the very smallest hook setting provided mediocre support so I wonder if the smaller support belt size could have even provided even more lifting support. The size chart is a little too forgiving on picking the right size. I think going the next size down will be perfect for choosing the size without trying it on because there are 3 rows of hooks to choose from.