Hold-On Handles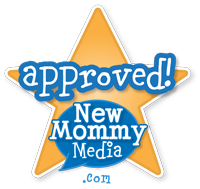 Hold-On Handles is the bright and stylish tool to help moms teach young children to stay within arm's reach in the mall, at the amusement park, or while running errands around town. With a quick click of the unique, oversized carabiner, it can transform from stroller accessory to a reinvented walking rope that can be worn comfortably on a parent's wrist, bag, or through a belt loop. Children befriend the fun, whimsical, colorful handles, freeing up mom or dad's hands to push the stroller, hold the bags, or open doors. Unlike with restraining and embarrassing harnesses or "leashes," parents can teach their children to stay "in line" and "hold on" while allowing them their physical liberty.
Retail Price: $19.99-$27.99
The Reviews
We love our Hold On Handles.  I wish we had them the day before they arrived.  The clip on the end is large enough to clip anywhere.  We have been using it at the grocery store and clipping it to the cart.  The soft character padding at the end is a great size for little hands, and my 2 year old loves the monkey.  It helps teach her to stay close and gives me a specific place for her to stay.  As long as she is holding on, she is in the right place.  If we are out without a stroller, we can hook it on a belt loop, or use the parent strap.  The added safety feature of the quick release buckle is great too.  Because it can clip or fit into the diaper bag, it's easy to take with and not forget at home.


My son is now 27 months old.  When I first opened the package, I was surprised by how cute the handle is! When we were out, I introduced it to him by asking him to hold the handle for me.  It was already attached to the stroller and he was happy to hold it!  I did not make a big deal about it and we just went on our way without him hesitating to keep a hold of it.  I think he thought he was doing me a favor by holding it for me. I still need to keep an eye on him when we are out, but the handle makes it more comfortable for everyone. He is happy to hold the handle when I ask him to.  He usually balks when I ask him to hold my hand.  He does not like the feeling of being restrained.  He would hold onto the stroller, but that did not give him enough room, he was right on top of the stroller wheels – a tripping hazard. It stays fastened to the stroller with no problem during set up and collapsing.  It easily clips on and off.  I've used it successfully on all of our strollers, including our umbrella stroller. I was happy with the product and happy with how my son responded to it.


My bi-weekly mission: to take twin 3 year olds and a 4 month old baby to an amusement park on my own, in hopes that it will tire my twins out.  It's often a challenge to keep the kids within arm's reach of my stroller and to avoid running over toes and bumping into each other—all at the same time.  The Hold-On Handles help coordinate all of this, and surprisingly promote independence by offering a differently styled handle to each of my twins.  They were excited to hold on to the stroller together and stay close to their baby sister.  The handles are easy to use, lightweight, and can readily fit into most diaper bags or purses. I attached the double set to my stroller with the large D-ring carabiner, and at the fully extended length, it allowed my girls to walk in single file next to the stroller; about two feet away.  A great tool for this learning-to-be-independent stage!