Hey Mama Teas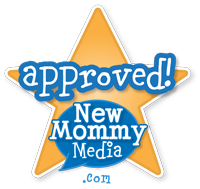 Hey Mama is set apart by its commitments to bringing joy to moms by providing safe and delicious ready to drink beverages suited to fit their needs. Hey Mama Teas are naturally caffeine free, ready to drink, herbal teas specifically formulated for pregnant and nursing moms. They use the safest, highest quality and best tasting ingredients to provide support during and after pregnancy. Hey Mama Teas are naturally caffeine free, contain 100% of RDA of Folic Acid are USDA Organic, Non GMO and Kosher.
Retail Price: $3.29
Watch Our Video Review!
Written Reviews
First you should know that I really LOVE tea. Any kind. Hot or cold. I'm not a big coffee or soda drinker so tea is my "treat." Being in the early stages of pregnancy, I was nervous to try something new just because you never know how your stomach might react, but I knew I had a review to write. So one day, I took the plunge. I started with the Minty Morning tea. This pregnancy I have been VERY lucky not to have any major morning sickness. With my other two children I pretty much wanted to curl up every day because I felt so horrible. It also happened that on the day that I decided to try the Minty Morning tea, I happened to be dealing with some heartburn (I get it really bad when I am pregnant). The tea was so light and refreshing. Right away you get the peppermint sensation, but not that overpowering, fake, taste – more of a picked from the garden taste. And the sweetening is so n ice because it is REAL CANE SUGAR! I really enjoyed this tea and a little while later I noticed that my heartburn had subsided! On a different day I tried the Lemon Glow tea. This also had a really nice taste – not too sweet or overpowering – and very refreshing. I wasn't having any heartburn that day, so it was just a special little treat for myself. I love that the teas are organic, but what I really like is that I can get my daily dose of Folic Acid in just one bottle! I will most definitely recommend this product to all my preggo friends and I will probably order more!
This was an overall great experience, first my package arrived broken so I was unable to try any of the four bottles, after contacting the company they sent me another package immediately. I have to give the company a 5/5 star just for their customer service alone. The packaging on the teas is very bright and inviting, it makes you want to grab that bottle out of the fridge or off the shelf. I personally am not a fan of minty things so the Minty morning wasn't really my thing, and it wasn't that strong in the minty flavor but personally just not my flavor choice. On the other hand I absolutely loved the other three, the "Life's a Peach," "Lemon Glow," and Raspberry Divine" were wonderful. Unlike most store bought teas these have no sugar or very little, the taste reminds me of when I brew my own sun tea at home and don't add but a small amount of sugar. The other flavors like the peach an d raspberry are not overpowering like you find in store purchased teas, the flavor is subtle but recognizable. I really loved how these were caffeine free, I drink tea everyday pretty much all day, it is the one thing I can't give up, but these teas make it very easy to switch to a healthier option than the store bought iced teas. The other main thing I loved about these Hey Mama Herbal Teas is the fact each one has 800MCG of folic acid which is the daily recommended amount when you are in your first trimester, by drinking one of these a day it saves me from having to take yet another pill.