Expecting More® DVD Series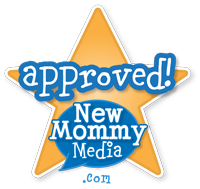 Prenatal fitness guru and new mom, Sara Haley, designed Expecting More® to help fit and healthy moms-to-be stay motivated, inspired and fit throughout their pregnancy. Based on her own experience with pregnancy, as well as training other pre and post-natal women, Sara saw the need for a comprehensive prenatal DVD training program. Expecting More® provides six different workouts to give women a variety of cardio, strength and dynamic flexibility exercises.
Retail Price: $39.95
The Reviews
Being pregnant with my second child I was looking at a form of workout that would complement my usual running. Having a toddler, joining a class was not really an option due to childcare. I was happy to see a DVD that offered a variety of workouts especially targeted to pregnant women. The DVD comes several workouts that focus on different areas of the body. It only requires a minimum amount of equipment: mat, weights, chair; which makes it accessible to most . The instructions are clear and most workouts come with a warm up and a cool down video as well. I could definitely feel the effort and a little sweat when I did the video. But it was not uncomfortable and alternatives are provided to adapt to your exercise level or how far you are in the pregnancy. I could see that it would take a few times to get the hang of some of the movements when only watching a video and not having and instructor to correct you. I was a little disappointed in the salutations video. By the name I had expected something that would have a lot of yoga like movements. However it was more of an active stretch than yoga. While I love the workouts, I have been finding it harder than expected to do them at home due to having a toddler. Most of the workouts take a solid hour when combined with warm up and cool off. I do not always have that time while my daughter naps and I'm catching up on household chores. I feel that I would have done better with it during my first pregnancy.
I appreciate the care that Sara put into providing a well-rounded workout for all stages of pregnancy. A woman can get her sweat on all nine months! You can tell that she wants all women to be able to be active & do what is right for their bodies on each particular day they are working out. As a 'health nut', I was excited to be given the Sara Haley website & information on how to download the product.  I figured it was an instant stream that I'd be getting access to, however you have to download it to your computer. I truly hated this option. I'm not a fan of downloading anything to my computer that takes up space & my toddler was screaming and pulling on the computer as I was trying to wait for the download, I know it's supposed to be user friendly, not having to go the store and all, but I personally hated watching these on my computer. While trying to workout, my 18 month old would shut the computer or hit the keys, I'd much rather watch in on my TV where he can't grab it. I used the Sara Haley DVD during my first pregnancy as an indoor workout option. I really liked the workout program on DVD during the hot summer months as a supplement to jogging daily. This pregnancy I found the workouts to be too long for my current lifestyle.  I'd prefer 25 minutes in and out!
I don't know about you but when I am pregnant the last thing on my mind is working out but as most know the more active you are during pregnancy the better your labor will be. I was given the chance to test and review an exercise program called "Expecting More" I was thrilled for the chance! The first time I got ready to do the program I was nervous, what did this exercise video want me to do almost 8 months pregnant? But I was pleasantly surprised the movements and exercises were very easy and guess what…there was a pregnant woman doing them with you! That's right those skinny models who normally host exercise programs is not on this one, you get to see a beautiful expectant mama like yourself the whole time!
With easy to follow directions and movements that flow you are sure to get a full body workout without straining yourself in the process. No matter if you are new to exercising or an expert this program really is a great choice. The price is reasonable and you can pick and choose which program video you would like to purchase, unlike the videos you buy at the store you actually have a choice in the matter with these easy to download and take anywhere videos. That's the other bonus, no need for a dvd player all you need is the files downloaded to your computer, tablet, or even smart phone! It's a fantastic way to take the exercise routine with you while you travel. Don't take my word for it though head on over to their site today and order your video today!