ErgoCocoon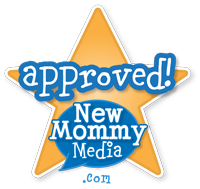 The ErgoCocoon is an easy option for swaddling a baby. Your baby will feel secure and snug with stretch organic cotton. It allows your baby to move their hands into a comfortable position that suits them without waking up. Now with poppers in the arms for an easy transition into a sleeping bag when your baby is ready, it converts into sleeping bag. The ergococoon gives your baby the option of sleeping arms free or tucked in. With our innovative range of organic baby sleeping bags, arm warmers, bamboo pyjamas, comforter and easy to use swaddles, we are proud to provide high quality garments made from natural fibers to help babies sleep better.
Retail Price: $29.95
The Reviews
The ErgoCocoon arrived in a tiny box and when I pulled it out thought, "What 12 month old could possibly fit in here?" The pouch smelled very chemically when I first got it, but after the first washing, it was fine (I obeyed the instructions not to tumble dry, but could not imagine ever obeying the instruction to dry clean). Despite looking so very tiny, my 12 month old (admittedly small at 17 lbs) fit perfectly. The fabric is soft and cozy—not too warm, but warm enough to provide comfort. The two-way zipper makes diaper changes a snap—and I love that I don't have to hook the zipper up (which is so hard in the dark when the baby is squirming every which way). I also love the gray color (I'm obsessed with gray clothes). She will continue to use the ErgoPouch for naps and bedtime as long as it fits! It's a great sleep product.
The ErgoCocoon is a fantastic sleeping bag for babies. My son, who is 6 months, has been consistently sleeping in the Cocoon for about three weeks, for both naps and night-time sleep. Since he's no longer a newborn, I preferred to open the snaps so that his arms are free to move about. (He's also likes to suck his fingers as a means to self-soothe, so I dare not deprive him of such comfort!) The Cocoon is very soft, stretchy, and thin. These qualities, I've discovered, are "must-haves" for a sleep sack. I want something stretchy enough that he can roll around freely, but just snug enough in the torso area that it feels cozy and secure (like a mommy's hug). Contrary to what others might assume, the Cocoon's thin material can actually work year-round, not just during the warmer months. Because it's thin like a Hanes t-shirt (but much softer), I can still bundle up my baby in footed PJs and still zip him up in the Cocoon. No fear of over-heating. Better yet, I've dressed him in a long-sleeve onesie (and no pants) and then slipped on the Cocoon. This makes middle-of-the-night diaper changes super easy, especially due to the two-way zipper feature of this sleep sack. This product washes well and requires no extra steps to maintain its integrity. New parents should definitely consider this product, or at least, compare it to other sleep sacks that are marketed in mass retail.
The ErgoCocoon Baby Swaddle (0-3 months) is a good way to swaddle your baby. Unlike other swaddlers on the market, my son is not able to loosen the wrapping and tug his arms out of the swaddle. The two way zipper is very convenient for diaper changes and makes swaddling him a breeze. The organic cotton material is lightweight and breathable. I like that I can either have my son undressed or in a warm pj when swaddling him. The ergoCocoon lost half a star because I am not comfortable with how tight the swaddle is around my son's neck once it is fully zipped. I wish it was a little looser in the neck area. However, I do like the way the zipper tucks into a little pocket protecting my son from the zipper. I think it's a very efficient way to swaddle your baby and I recommend it.