Dria Cover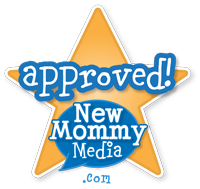 The Dria Cover was designed from its conception to be a truly one of kind product to provide moms with a versatile and premium quality garment. The Dria is so much more than just a nursing cover! All of our covers are made from one of the softest, lightest, and most comfortable fabrics around, Modal. This fabric is light, breathable, and is highly wrinkle and shrink resistant. Our covers fit a broad spectrum of body types and are designed to be able fit comfortably over any stroller or car seat.
The cover fits comfortably as a poncho without looking like any typical type of 'maternity' item, and has plenty of space for your baby to discreetly nurse without the obvious appearance of many other nursing covers. Truly a one of a kind product, you will fall in love with your Dria Cover from first touch. With so many uses it will quickly become the favorite go to item for your baby, and you will continue to use it long after you are done nursing.
Retail Price: $79.95
The Reviews
This has been the best nursing cover I have tried by far! Initially I was skeptical of the size and design. Once I received it I fell in love with the fabric instantaneously. It hardly feels like I have a "nursing cover" on, more like just an added piece of clothing. It is so soft and airy, but not flimsy at all. My 10 month old needs the privacy when nursing because he is so easily distracted and the Driaprovides just that. Other apron style covers just served as more of a distraction for him, so having tried this style provided much needed relief for nursing on the go. I have also found many other beneficial uses for my beautiful cover. I love to wear it while pumping at work. While nursing at home, little one likes me to wear it so he can have a nice thin layer on his lower body and he falls right to sleep. I LOVE this product. I would definitely recommend it to ALL nursing moms!
Having a collective 4+ years of nursing experience among our three children means I've spent a lot of time and money trying different nursing covers. Hands down, the DriaCover is the best, most stylish, most functional nursing cover we've ever used. Those who know me know this much: I view all products with a discriminating eye. Honestly, I can list only positive features on this product! There are literally zero negatives to this stylish, durable, portable, soft-as-silk product! Our 7-month-old was so easily distracted by her two older sisters, I couldn't even begin nursing without her pulling away to giggle and watch their antics. Never fear ~ DRIA cover is here! The Dria Cover is fashionable- it comes in several styles and colors, all of which are chic! It's functional- it's not only a nursing cover, but also works well as a cover for pumping, a car seat cover, a stroller cover or a play blanket. And it has great form and portability- crafted with large sections of soft-as-silk, airy, breathable, 4-way stretch fabric, the Driacover is wrinkle-free and fits easily into any bag or purse. Bonus features: the neck opening allows you to sneak a peek while nursing, and the material is light enough to allow air to move freely about so your babe won't overheat. Give it a try today – you absolutely will not be disappointed!
This is my second nursing cover, and I prefer it over the first, (apron style), cover I own. First, there is enough fabric to actually cover my nearly one-year old, very distracted, daughter. Second, it is very soft, comfortable to wear, and can be used as a blanket as well. I keep it in the car so it can be whatever option I need it to be while on the go. The Dria Cover isn't quite as compact as my other cover, but that is because it is a heavier duty organic modal material, which will hold up for longer. It can be worn as a poncho, but I don't think the style I received, (the Solana), is very attractive that way. They do have some cute striped styles which would be cuter, and in the first few weeks postpartum it would be a nice option as a cover up. The only real negative is the price point. Seventy-nine dollars is a bit steep, even for organic modal.