Covered Goods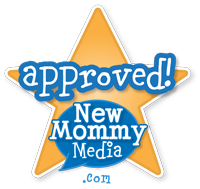 Covered Goods™ multi-use nursing covers provide all over coverage, front and back, and are made of super comfy, breathable fabric that stretches. There aren't any straps, rings, or cords to mess with, they take seconds to put on and take off, and they alleviate any worry that your baby will kick or pull your cover off. The flexible neck is also able to be worn down under one arm to give you even more freedom while nursing. The added benefit of the flexible neck allows you to peek in on your baby or make sure your little one has latched properly. Covered Goods™ are multi-use nursing covers can also be used as a scarf, car seat cover and shopping cart cover! They can be folded very small and in any fashion for storage without the worry of ruining it. With Covered Goods™, you can truly nurse anytime, anywhere!
Retail Price: $34.99
Written Reviews
I absolutely love the Covered Goods Nursing Cover. It's easy to pack in my bag, and most days I don't even need to pack it because it doubles as a scarf! I love how breathable it is for my lil' gal Zita, who is 3 months old. Before using this nursing cover- I hadn't been impressed by any other cover- so I had decided to just nurse in private. Now with this cover- I look forward to nursing in public! It's soft and not too stuffy for my babe, and It's a cute scarf for my every day outfit!



This nursing cover is actually several items in one, including a shopping cart cover, car seat cover, and infinity scarf. It exceeded my expectations in nearly every area. As a nursing cover, it is lightweight and soft, which makes it ideal for even hot weather. Plus, my 15 month old didn't mind nursing under it because it was much softer than any other cover we used. I especially liked the unique shape of this cover, which made it a perfect fit for the shopping car. In addition, this is small enough to fit in my purse, unlike just about every other shopping cart cover on the market. As a car seat cover, I think this would be extremely useful for nap time and protecting baby from sun's rays, but I would probably want a thicker one for the winter months. Again, it is simple to use and is actually much quicker to stretch around the seat than other specially made car seat covers. My only complaint is that as a scarf, I had a little difficulty making it look right the first few times I tried. I eventually did get it to look quite fashionable, which means that this item will be usable for the long term. However, its versatility makes it a top product. I've tried several different nursing covers in 4 years of nursing two children, and this is far and away the most comfortable and versatile nursing cover I have tried. Plus, it is simple to use and incredibly soft. I would highly recommend this product to any mother, whether she nurses or not!
I am a first time mom to 5 month old twins and I have several nursing covers but the Covered Goods multi-use nursing cover is my favorite. There are several features which make this cover standout. The length, contoured neck and cylindrical shape made it easier to set up for feeding, and unlike other covers it doesn't slip off my shoulders or need to be readjusted during feeding. I can use the cover with both arms in or one arm out which allows for greater mobility and makes it easier for me to care for my other baby while nursing. This cover doubles as an infinity scarf or shawl which makes it easy to carry, and the finished edges and flowing fabric give it a polished look and the lightweight material keeps us cool on hot days. The many seasonal colors and patterns listed on their website make it difficult to choose, Since the price point is similar to other nursing covers and fashion scarves it's affordable to own a few to rotate or coordinate with outfits. When I've worn this cover as a scarf I've spent some time adjusting it to achieve the look I wanted, I would love to find a video on the website showing ways to wrap and wear it as a scarf and also to demonstrate the many uses for the cover. Finally my favorite bonus feature, this cover triples as a carseat cover! Going out with twins means I bring a LOT of gear, so multi-functionality and ease of use are a necessity, and these paired with the fashionable colors and patterns make this my favorite nursing cover.