Bitybean: UltraCompact Baby Carrier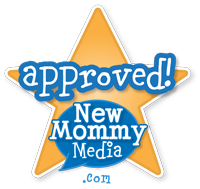 Bitybean's UltraCompact Carrier is a cleverly compact baby carrier, designed and engineered with state of the art materials for ease and comfort for active families. It is optimized to provide the most comfort, packability, and style. Weighing just 8 ounces and smaller than the size of a child's water bottle, the UltraCompact Carrier fits in any bag or purse allowing you to be ready for anything! Bitybean's baby carrier is perfect for families on the go. It is convertible for front and back carry for children 3 months or 8-40 pounds.
Retail Price: $59.95
Watch Our Video Review!
The Reviews
I was excited to test this product because of it's size. I love wearing my son, but hate needing an entire second bag for a carrier when we go places. When I got the package, it was SO small I thought, "oh yikes- maybe they sent me the hood only by mistake!" Nope- it was the full carrier and, folded up, it really is about the size of a soda can. It comes in a cute little storage bag, too. The Bitybean has zero assembly. The straps are pretty easy to figure out and positioning is similar to that of an Ergo, with both front and back carry options. The back carry was a bit harder to get into without a helper, but my son was happy in both positions. The material is SO thin, I worried for a second that it would hold all 25 pounds of him comfortably…but it did! I used this carrier for everything from short errands to hour long walks with the dog. I teach a Mommy and Me fitness class and often put my son in a carrier during. The Bitybean doesn't restrict upper or lower body movement and is now my "go to" for teaching. Bonus points for taking up minimal space in my bag and being adjustable so Dad can carry, too. I'm sort of angry I didn't find Bitybean from the start- my other carriers are laughably bulky by comparison. The price point is very fair- even with all of the additions, the price tag is less than that of the average. This is totally the product for someone who is always forgetting the carrier (this would easily fit in a glove compartment, diaper bag, or purse) or simply doesn't like a ton of space stealing "stuff".
The Bitybean carrier is super lightweight, easy to carry, and simple to put baby in and go. My 8 month old loves to be hauled around by mommy and daddy, and he did well with a front style carry. As a plus-size mommy, I received the XL size which worked great and required zero modifications or extensions to the waistband strap. In addition, that size worked for both my husband and I, with some simple adjustments to the straps. We used this carrier for quick errands in and out of stores, extended grocery trips, times at the park when he got tired, and on long weekends hiking in the mountains. It was very compact and traveled well. We washed it in the machine on the gentle cycle and hung to dry, and it kept its shape and color nicely. However, since this carrier is so compact, it does not have extra padding and cushion that other soft-structured carriers feature, which can make the straps feel a little uncomfortable after extended use. But, the portability and ease of use far outweighs any minor discomfort, especially for quick on-the-go situations. This has become a diaper bag staple, and I highly recommend it to any busy parent!
I used this with my 2.5yr old who weighs just over 30lbs. We live in the desert and even in November we were having 90degree days. I have tried a few carriers and in our weather they were just too hot. The BityBean was light enough that neither me nor my son got over heated. We started our day at the zoo with my son walking and when he got tired it was really nice to just be able to pull something so small out of the diaper bag and be wearing him in minutes. All the other carriers/wraps I have tried take up so much room it makes it hard to pack them with you. Even with my sons size the carrier supported him very well and he was smiling the whole time. I'm currently 6 months pregnant and just with the addition of the belt extender I was able to wear the carrier and be comfortable. I plan on buying the infant liner and can't wait to give the carrier a try with our new baby next year. I will surely be recommending this carrier to my friends.