Beco Soleil Baby Carrier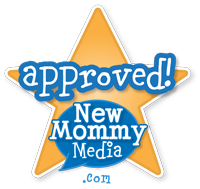 Beco Baby Carriers, designers of the award-winning Gemini baby carrier, have created the much-anticipated Soleil features everything parents want in a baby carrier: comfort, versatility and customization. It's the world's most advanced baby carrier system. In a sea of carrier options, the Soleil outshines others in customization and options. Adjustment features allow for a perfect fit for any person petite or tall, while built-in features and accessory options cover parent's every desire. With its amazing easy-to-use features, improved ergonomics, elegant and intuitive design, the Beco Soleil Baby Carrier System is the answer to all of what modern parents are looking for!
Retail Price: $130.00
The Reviews
This is quite possibly the most exciting product review I've ever had! I'm one of those mamas who think you can't own enough carriers. Therefore I own 5, one of them being the Beco Butterfly II, which was discontinued to make way for the Soleil. The day I received the Beco Soleil I tried out both the front and back carry options. In comparison to the Butterfly II, and other soft structured carriers (SSC) I've tried, the Soleil is much easier to put on, and much more comfortable. I attribute this to the cross-back option, which isn't common among SSCs. The wide base, measuring 16″, is comfortable for my daughter now, at 8 months, and will continue to be as she grows. We were both so comfortable with the Soleil that my daughter took a nap, while I walked a 5K on the first day we tested it. Much to my dismay, my daughter does not like the back carry option. The back of the Soleil is higher than other carriers, so she isn't tall enough yet to see over the top of it. I think she'll like it better when she's older, since she likes to be carried on my back in my Butterfly II and my hiking backpack. Other features that the Soleil has that I love are the toy ring, to keep her little hands busy and away from my hair, and the pocket in the belt. The pocket is invaluable! The ability to store my phone, credit card, and keys, without having to lug around my purse while carrying my daughter is so nice. If I hadn't received this carrier as a product review I'd purchase it for myself.
This is my first product review and I was so excited to be chosen for the Beco Soleil! When I received it in the mail I found that the instructions pamphlet was very helpful in determining which types of carries are appropriate for different age and weights of children. Compared to other soft structured carriers that I have tried, I was very impressed with the overall look and feel of the soleil. Since my son is 26 months old weighing 26 lbs, the only carry that he would stand for was the back carry. I found that it was very supportive and he actually loved it. It is great to use for carrying him around the house and cleaning which we do often so that he's not clinging to my leg the entire time I'm trying to get things done around the house. To test out some of the other configurations, I borrowed a friend's infant that was 2 months old at the time. I found that the padding at the legs and support of the head was excellent compared to other carriers I have used. Baby was very comfortable and so was I. The best part of this carrier in my opinion is the option to cross the shoulder straps in the back. This option was so supportive an made me feel like baby was very safe. One con that I found was the fact that you must use two hands to unlatch the buckles. When trying to undo the straps by yourself and trying to support baby at the same time, I found it difficult and needed help. I'm sure this is an extra safety feature, but it was a hassle to need a second person. Also it would be nice to have a larger pocket in front for things like burp cloth just in case. Overall, I will highly suggest this carrier to anyone who is looking and this would also make an excellent gift. The quality is superior and its durability, comfort, and support are what make this carrier top of the line.
My daughter is a chunkster, for almost 8 months old, she weighs about 24 pounds. For this reason it was hard for me to find a carrier that was comfortable for the both of us. Starting the day I received the Soleil, I used it the majority of our time together. Not only did I find it incredibly easy to adjust, easier than any carrier we have tried before; it was supportive as well. The large waistband allows for lower back support, and helps distribute her weight more evenly. The toy ring is a lifesaver, she is an active baby and always needs something to capture her attention. The Velcro pouch is wonderful as well, it made it much easier to go out and about without needing my purse. This carrier is the only one I have managed to breastfeed my daughter in while wearing her, and that sold me immediately! I noticed only a few things I would tweak. It seems that the carrier is designed for women larger than myself. The cushioned arm bands needed many adjustments, they slipped off my shoulders every so often. All in all the carrier was easy and pleasant to use. It supports the weight of a heavy baby easily. If I had not received it as a product to review, I would most definitely have invested in one myself. I have already recommended this baby carrier to all of my babywearing friends!