Bebe Au Lait Gift Set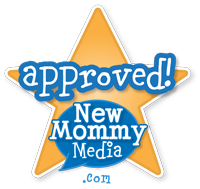 Bebe au Lait Nursing Covers and Burp Cloths are practical yet pretty new-baby basics. Bundled together, they are perfect for gift-giving! Delight your expecting friends and family with one Bebe au Lait Nursing Cover and three matching Burps Cloths beautifully presented in a Bebe au Lait Nursing Essentials Gift Set.
Retail Price: $50.00
The Reviews
I love the print on our Bebe Au Lait Nursing Cover. The matching burp cloths are gorgeous and feel luxurious. They are also really absorbent and can handle a lot of spit up from my little guy. The nursing cover has these great pockets in each corner to stick a toy or pacifier in while baby nurses. The pockets also make great wipes for baby's face if the burp cloth isn't handy. The nursing cover is a perfect size and stays cool while baby nurses. This is one of my favorite nursing covers!
I am grateful that I had the opportunity to review the Bebe Au Lait Nursing Cover. My son is 7 months old and is curious about the world and this nursing cover works with him. I can keep eye contact with him and keep him engaged. It is long enough to keep me covered and he can kick his legs out if he wants! The cover keep shape after wash and drying as the fabric is high quality. The cover has little pockets in the bottom corners that I can put a little toy in "just in case." And the 3 burp clothes that are included are again, top quality. They actually become more absorbent with each laundering!
This is an awesome, thoughtfully designed product. The nursing cover is generous with its coverage — I don't feel insecure or exposed. The soft pockets on either corner are perfect for stashing a pacifier or tissues; this feature seems like something only a nursing mom would come up with because it is absolutely genius. Also, I've discovered that if those pockets hold just enough weight, the nursing cover will be weighed down enough to withstand the wind, something I've found to be annoying if I'm at the park and I need to nurse on the bench. This product is easy to throw into my diaper bag and it has held up pretty well; the curved ring at the top doesn't look warped from all the abuse it's taken. This makes nursing out in public comfortable for me and my baby. However, my baby likes to play with all that fabric and bunches it up with his hands, so I have to keep my eyes on him, or else, I'll be showing more than I intend to!