Baby K'tan Baby Carrier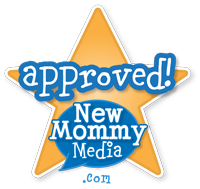 The Baby K'tan Baby Carrier is an innovative soft cotton baby carrier that is an ideal blend of a sling, wrap and carrier, providing the positions and benefits of all three. There is no other carrier available like it. It is a ready-to-wear wrap that enables parents and caregivers to comfortably carry infants and toddlers (from birth to 3 years) in multiple positions. Extremely simple to use, the secret behind this parent-invented baby carrier is its unique double-loop design, which provides added security for carrying baby and privacy for mom while nursing!
Retail Price: $59.99
The Reviews
We love our Baby K'tan carrier. It is very daddy friendly – John is afraid of other wraps because he doesn't know how to use them. The K'Tan is simple enough to use with no tying and wrapping around your back. I have found this to be quick and easy to take along for quick trips to the store. There is no long cloth dragging on the ground in the parking lot, plus, it's small and easy to throw in the diaper bag or just wrap it up into the sash and toss it in the car. The only con I found is that it isn't as adjustable as other wraps, so if you are bundled up too much under the wrap, it would be really tight, or if you want it more snug, you can't really adjust it. It cooled down a lot the other day, and we were out walking and it was very windy and cool. I knew Charlie was warm enough because of the soft material of the wrap. It blocked the wind and added an extra layer of protection and warmth. Overall, we use our Baby K'tan every day.
I tested the Baby K'tan, while doing housework and walking around with my 17-pound 7-month-old. Overall, I found that it was relatively simple to use, but the fit wasn't as secure or supportive as I had hoped. I found only two positions that worked well for us, facing out on front of me or facing in to me. I attempted the hip carry, but I couldn't get it to fit securely enough. I had to constantly hold her, so it prevented me from being completely hands-free. While I liked how there was less tying and overall fabric involved, I did not like that I couldn't get what I felt was a tight and secure fit overall.
I was really excited about this carrier and was disappointed because it was too big and I didn't feel comfortable carrying my newborn in it because it was too loose. However, my husband uses it and he really likes how simple it is. There isn't a ton of fabric, so you don't have to figure out any complicated wrapping. It also easily folds up and fits in a diaper bag. I really think I would enjoy this carrier if it fit better. I would recommend this to other moms and dads but I suggest ordering a size smaller than you think you need.