Babiators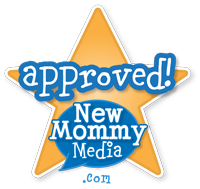 Babiators sunglasses are stylish aviator sunglasses for fashionable and adventurous tots. Babiators' sunglasses are made out of durable, flexible rubber frames and offer 100% UV protection. Babiators are also the only children's accessories brand to offer a Lost & Found Guarantee: we will replace a child's Babiators if they are lost or broken within one year of purchase…Guaranteed! These Babiators sunglasses are the perfect accessory for any little adventurer.
Retail Price: $20.00
The Reviews
Babiators are certainly the coolest baby/kid sunglasses I've come across! The styles are mega-cute and the colors are vibrant. My son thought they were "cool like a pilot." They are so much more flexible and durable than other sunglasses we've tried. They have a one year guarantee–they'll replace your glasses free of charge if they are broken or… LOST! How cool is that? I love that they offer 100% UVA and UVB protection. The only downside I see is the price. Starting at $20, Babiators cost more than I 'd usually pay for a baby accessory that will most likely be thrown out of the stroller and lost. Thought they have that amazing guarantee that they'll replace lost glasses in theory, I'm pretty sure I'd forget about it or be too overwhelmed with mom duties to take the time to fill out the online form and get a replacement pair. But if you spend a lot of time in the sun, the price tag may be worth it to you.
My kids were all so excited when they saw the Babiators and happily put them on and I love how durable they are! The first day here my 1yr old stretched the legs and I was so worried they were going to break, I took them from him and inspected them and they were fine! My 3yr old daughters' fell off her face while running around outside, they didn't even get scratched and my 5 yr old stepped on his and they didn't even break! I am so happy we were given the opportunity to test such a durable product. I would most definitely share this item with my friends and family.
I have been using Babiators sunglasses for the last few weeks on my two year old son. When they first arrived I thought that maybe I should have sized up. These come in sizes Junior (0-3 yrs) and Classic (3-7+). They are pretty tiny but actually they fit him just fine. I am a fan of eye protection so my son generally wears sunglasses while riding in the car or playing outside. These were actually his fifth pair of sunglasses this year but our first experience with Babiators. My first impression of the Babiators was that they are adorable. The design is cute, they have a ton of great colors to choose from, and they have inspiring messages printed on the inner bows of the frames. Upon closer inspection I have found them to be flexible and durable. They have been sat on, stepped on, and thrown across the room but they still look good as new. I am also impressed with the fit. Through multiple trips to the playground, on swings and slides and jungle gyms, they have stayed in place and not fallen off. In comparison to some of the other baby sunglasses we have tried, I did find the price to be a bit higher. However, I found the quality made up for the difference in price. They also have an incredible warranty that not only covers breakage, but also covers loss. For a product such as children's sunglasses, that's kind of a big deal. Overall, I was surprised by how much I liked these. I would recommend them to my friends as well as buy them again, as a gift or for my son. With so many great colors to choose from, we could use a few pairs.