Anti-Radiation Belly Band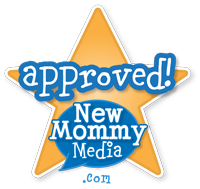 Protect your baby during pregnancy from everyday radiation while enjoying a high quality belly band. Vest Anti-Radiation Belly Band keeps your baby safe, complements your figure, is silky soft, comfortable to wear, anti-bacterial, air penetrable, and water resistant. The vest Anti-Radiation Belly Band provides your baby maximum protection. Reduces radiation by up to 100% FCC certified laboratories tested and proven. So treat your baby and you to the high quality and safe Belly Band you deserve!
Retail Price: $69.90
The Reviews
My favorite part was how soft the fabric is. I wish my sheets were made of it! Half of my work is documenting, researching, and writing….all done on electronic devices. Knowing radiation was blocked calmed my worries about balancing my iPad on my gigantic belly. Postpartum, it provides stability for new mom belly. That's a huge perk!



The product is very soft and smooth. I really liked the fabric. I work at a school and everyone seems to microwave their lunch in one of the four microwaves.even before I was pregnant I was a little worried about the radiation for my own health. I did the phone test, wrapped my phone in the belly band and called it, and the signal did not go through so that gave me comfort that I am protecting my growing baby. That is enough to make it worth a purchase to me! Can't see it through clothes very much.



I received a white size large 12-18. I typically wear a size 14 and 24 weeks. Very soft breathable and didn't roll or ride up too much. Blended well under t-shirt. Was slightly tight on the bottom so hard to adjust. Mine did have a hole in the side along the seam. Would purchase if under 35 dollars.