Nancy Meyers
NICU Nurse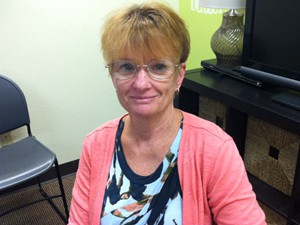 Nancy Myers graduated Magna Cum Laude from Saint Mary's College in Notre Dame, Indiana with a BSN degree in 1977. Upon graduation, she began her professional journey in Neonatal Intensive Care Nursing.  During her more than 36 years providing care to the tiniest and most fragile infants, Nancy has had the opportunity to serve in multiple NICUs across the United States.  She started her career at Tri-City Medical Center in 2006 and served as NICU educator until December 2008, when she transitioned to her current role as Manager of the level 3 NICU.  During her service as Manager, Nancy received a 2012 Vocational Service Award from the Oceanside Rotary Club. She was also instrumental in developing a neonatal-specific code response system at Tri-City called Code Caleb. After implementing this standalone neonatal code, which is used when infants less than 60 days old are admitted to the Tri-City Emergency Room in at-risk or critical condition, Tri-City became the first hospital in the nation to create an ER code for this niche population. Subsequently, Tri-City received the Spirit of Excellence for Patient Safety Honorable Mention from Modern Healthcare magazine in December 2012.
Episodes for this expert
Most newborn twins don't need to spend time in the NICU, but it's always helpful for expecting parents to be prepared- just in case. Today we're launching a new series focused on all things related to the Neonatal Intensive Care Unit. If this is your first trip inside the NICU, what can you expect?
Additional Experts