David Gambling
Anesthesiologist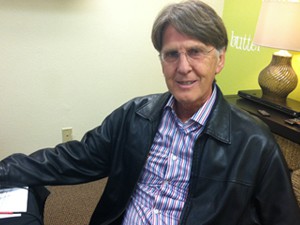 Dr. Gambling became a physician because he was motivated by a desire to contribute to the well being of his community and to offer safe health care to his patients. His goal is to provide evidence-based anesthetic care and to listen to each person's concerns about the anesthetic or analgesic approach. Dr. Gambling is currently an anesthesiologist at Sharp Mary Birch with more than 30 years of clinical and academic experience in the field. He aims to provide the best anesthetic plan to suit each patient, the best conditions for the surgeon and a smooth postoperative recovery. Dr. Gambling also enjoys teaching and clinical research as a voluntary clinical professor of anesthesiology at University of California San Diego.
Episodes for this expert
We've all seen the images on television and in the movies. A woman in labor screams her head off as she's pushing her baby through the birth canal. We've been trained to think this experience is going to be painful. So, what are your pain management options? What are epidurals and spinals and when are they used? What additional medications help take the edge off while allowing you to stay mobile throughout labor and delivery?
Additional Experts