Top Baby Name Trends for 2023
2023 will bring with it a clear shift in baby naming trends as a result of the major events that the world has gone through over the past few years.
2020 to 2022 was a period of intense uncertainty for many reasons. From the pandemic to the war in Ukraine, these global events have had a major effect on the world views of many parents. And they have reacted by rebelling and wanting to show the world that their lives will go on despite it all. This feeling will be reflected in how babies will be named this year.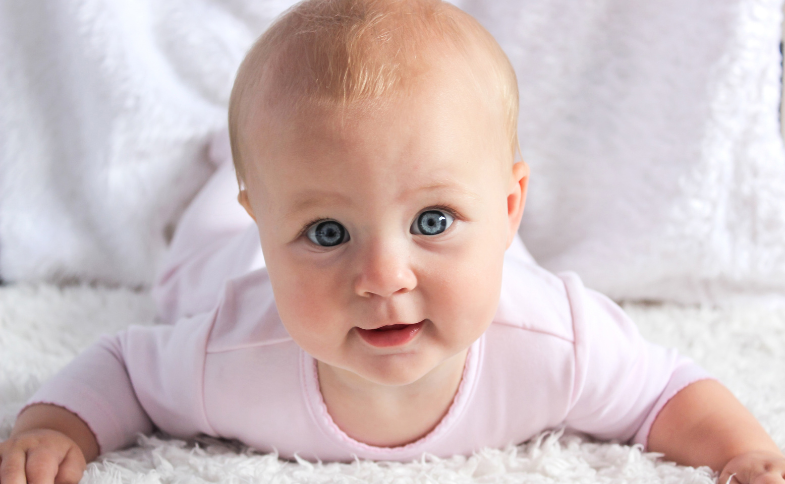 The result of this is that parents are more individualistic than before. And names that were fashionable not too long ago are being abandoned in favor of new trends. Here are some of the top baby name trends you should expect in 2023:
Gilded names
Gilded names are names that evoke or directly reference gold. They are bright, optimistic, luxurious, and more popular than ever before with parents in 2023. Here are some of the top gilded names this year:
Apollo
Aura
Aurelia
Eos
Golden
Goldie
Glow
Halo
Helios
Lucien
Marigold
Oriana
Royalty
Shine
Solana
Soleil
Sovereign
Sterling
Sunniva
Sunshine
Western names
Cowboys are cool this year following the success of western shows like Outer Range. The back-to-basics mentality that has taken over the world in recent months may also have something to do with it as well. Because of this, more and more parents are choosing simple names that gravitate toward themes of rural living and nature.
Here are some of the top western names:
Beck
Boone
Brando
Briggs
Django
Dutton
Foster
Huck
Jones
Reeve
Rhodes
Ridge
Royal
Sayer
Steele
Wade
Walker
Wilder
4-Letter names ending in "I"
This is a surprising new trend that is set to become even more popular as the year progresses. The best part about such names is that they are simple and cross-cultural, and anyone can read them and pronounce them correctly no matter what language they speak. Here are some popular choices:
Bibi
Gigi
Indi
Joni
Kali
Kiki
Leni
Lili
Lumi
Mari
Mimi
Nori
Rafi
Rani
Remi
Rumi
Suki
Tav
Yuki
Zuri
Names with the letter "X"
X is the coolest letter of the year with many popular name choices incorporating it at the beginning, middle, or end. Here are some of the most popular ones:
Ajax
Beaux
Bellatrix
Bronx
Calix
Dixie
Eryx
Felix
Fox
Hendrix
Huxley
Jinx
Maxine
Moxie
Nixie
Nyx
Pax
Pixie
Rex
Trixie
Xenia
Xia
Xiomara
Maximalist names
More is more once more with the rise of maximalist names. Drama and opulence are attractive and names from high fantasy, literature, history, and legend will see a surge in popularity this year. Everyone wants their baby to exhibit that strong main character energy.
Here are some of the top maximalist baby names:
Amadeus
Andromeda
Cassiopeia
Cleopatra
Euphemia
Evadne
Iolanthe
Lazarus
Lysander
Mazikeen
Morpheus
Oberon
Octavius
Persephone
Perseus
Valerian
Wednesday
Wolfgang
Zephyrine
Retro names from the 80s
2023 will see a surge of 80s-inspired names, primarily due to the success of many modern shows based on that era such as Stranger Things. These retro names will also be inspired by pop culture classics like Back to the Future and other shows, movies, and books from that period.
Here are some of the top retro names from the 80s:
Billy
Chrissy
Dallas
Eddie
Hank
Heather
Johnny
Julie
Marty
Ned
Robin
Richie
Sandy
Sonny
Suzie
Todd
Penny
Adjective names
Yet another interesting trend this year involves names that are also adjectives. They sound more intentional than regular names and convey exactly what the parents' intentions are in a mean-what-they-say sort of way. Here is a look at some popular ones:
Brave
Bright
Divine
Eternal
Glorious
Heavenly
Legendary
Lovely
Lucky
Majestic
Noble
Powerful
Righteous
Savvy
Sincere
Stellar
True
Valiant
Wavy
Wild
Worthy
Boy names for girls
In keeping with subverting expectations, many parents this year will give their little princesses boy names. Most of these names are short, cute, and sound like nicknames, which makes them instantly stand out. Here are a few examples:
Andie
August
Billie
Bobbie
Clarke
Drew
Frankie
Gene
Georgie
Iggy
Jasper
Joey
Jude
Lou
Max
Miller
Monroe
Murphy
Ozzie
Rudy
Scottie
Stevie
Nature-inspired names
Nature-inspired names, particularly ones that evoke imagery of the colors blue and green, have been surging in popularity over the last couple of years. This trend does not seem to be going anywhere any time soon. Here are a few examples:
Azure
Bluebell
Blues
Caspian
Cielo
Cyan
Emerald
Fern
Forest
Indigo
Ivy
Lazuli
Lupine
Marina
Moss
Navy
Ocean
Rainey
Rivers
Sapphire
Sky
Storm
Wave
Mix and match names
More and more parents are also inventing their own name versions for their kiddos. This is often achieved by mixing and matching parts of existing names to come up with an entirely unique name. The result is a series of fresh-sounding names that have a timeless vibe about them. Here are a few examples:
Aylani
Beauden
Bowyn
Braven
Caliana
Dariel
Emberly
Foxton
Icelyn
Islamae
Kehlani
Maebry
Novarae
Rhyett
Riverly
Romer
Winry
Woodson
Zakhai
Final Thoughts
So there you have it; our compilation of some of the names that you can expect to truly blow up this year. While some of these trends are new, a lot of them are simply continuations of existing trends with a bit of freshness added on to keep things interesting. So which one was your favorite?