Morning Mom Minute
Why should our kids have all the fun? Let us help celebrate your birthday! Watch for the birthday posts on our Facebook page. Comment when it's your special day and let us know how you're planning to celebrate! Or share the love and wish another parent a Happy Birthday!
Ready to go shopping? There's nothing better than getting some great deals on products your family can really use! We'll share our top picks for the day. Click here for direct links to these amazing deals!
We give you a thought provoking (or perhaps just kinda funny) question or statement related to parenting, and you answer it for a chance to win some cool prizes- and share your infinite parenting wisdom. Read more
Getting great deals on products is awesome, but not quite as awesome as getting something for FREE! So, on Fridays, our "Daily Deals" segment turns into "Freebie Fridays". See all our current freebies! Have a product or service you'd like to give away? Let us know!
Bored with your current job? Perhaps you want to spend more time at home with your kiddos, or maybe you need to find a place closer to your child's new preschool. Whatever the reason, we'll list some of the best jobs that offer the most flexibility for growing families.
Kids say the darndest things, right? Now, it's time to share it with the world! Or at least all the parents that listen to this show. Tell your story yourself by calling 619-866-4775 or text us! Read more
Got some time to relax while your little ones naps? Or perhaps you need something for your kids to watch while you rest? We'll share our top show picks and test your Netflix knowledge with some trivia questions. Have some recommendations of your own? Let us know! We'll share the love.
Parenting is simply a series of highs and lows. In the beginning (especially when you're sleep deprived) it's easy to focus on the negative. But, let's not. This is your chance to perk up and share something positive that recently made you smile. Hopefully, it will be contagious.
Parents are infamous for giving unsolicited parenting advice- usually at the worst times but with the best intentions. Our listeners tell us about parenting issues they're currently dealing with in their family. We poll our audience for advice from real parents about what worked (or perhaps what didn't work) for them!
Hmmmm. Don't understand what your kid is saying? Then you're probably becoming old and outdated. We'll review some of the latest lingo and important terms you'll need to know to stay relevant in your own home. Share words you've learned on our facebook page!
Facebook may have started this meme, but we're taking it to the next level. Tune in to test your knowledge of decades past and earn some pretty cool (nostalgic) prizes.
Wondering what people are talking about at the proverbial watercooler? This is your chance to get caught up on the major headlines impacting the world as well as stories that interest most parents. And we may throw in a couple funny ones too!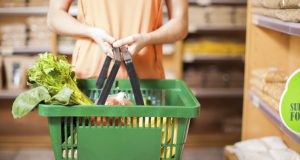 Have a new product that you absolutely love? Has it changed your world? Tell us about it so we can help spread it to shopping carts everywhere! Email, text us or leave a voicemail at 619-866-4775!
Parenting is all about choices, right? We'll give you some choices of things parents commonly experience and you tell us which one you would rather pick. Assuming you had a choice in real life… but you probably won't.