The Peek Away: 4 in 1 Essentials Nursing Kit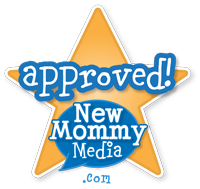 Take the complicated game of hide and seek out of feeding time with the Peek Away 4-in-1 Essentials Nursing Kit. This innovative, conveniently sized bag not only makes a sophisticated fashion statement with its elegant prints and buckles, but tucked inside is a nursing pillow that props baby up for more comfortable nursing, a built-in changing pad with removable wipes case, and a coordinated nursing cover that ensures privacy even in public. With everything you need stowed in one convenient location, the award-winning Peek Away 4-in-1 Essentials Nursing Kit helps make you an on-the-go nursing pro.
Retail Price: $44.99
The Reviews
I love this bag! It is a must have for any first time new mom who uses a nursing pillow and is hesitant to go out without it. I feel this diaper bag is great for quick trips and the first few months when needing a pillow is essential. There is enough room for a couple diapers/extra set of clothes. Really, all you need with a newborn. The nursing cover has a small inner pocket to hold a pacifier and the cover is plenty big (and cute). I give it 5 stars because it is a perfect 'nursing kit' for the first few months. But beyond that (or with mulitiple children), it doesn't hold the water cup, trains, tupperware of snacks etc that an older child needs when going out.
Having a newborn to nurse again I was really interested in a travel nursing pillow. The Peekaway 4 in 1 Essentials Nursing Kit has a nursing pillow, changing pad, and a small diaper bag with a nursing cover all in one neat little package. It's compact enough for travel and is great for leaving in the car. There isn't enough room for more than one or two disks me diapers. We use cloth which was too bulky to tuck inside. I wish I could put a couple diapers and an outfit inside then it'd be the perfect emergency diaper bag for me. When using it as a nursing pillow I found it to be a little too tall for me to use underneath baby and my arm. It was better used to help prop my elbow. Still in a pinch it is better than nothing supporting my arm while breastfeeding.
I love the modern color of the Sophisticated Black and White 4 in 1 Essentials Nursing Pillow Kit. As a stay-at-home mom, who is 8 months pregnant and has an active toddler, having convenience in arms' reach appeals to me. The comfort of the changing pad and easy access of wipes for quick diaper changes when out is a nice luxury is for both squirmy toddler and me. It doesn't store many cloth diapers due to bulkiness but can hold a slim diaper, which is mostly all we need in a short outing anyway. With decreased feedings with toddler, I did find another great use for the cover when on the go for longer outings that require an actual diaper bag: toss nursing cover in the diaper bag and use as a makeshift changing mat on otherwise not-so-sanitary changing spots in public.