KoalaKin: Hands Free Nursing Pouch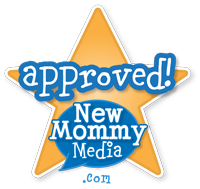 The KoalaKin is a fully adjustable sling created for moms who need a little extra support in order to achieve their breastfeeding goals. The product eases strain on mom's arms, neck and back by lifting the baby up to mom's chest, promoting a healthy, ergonomic posture. It has buckles and straps just like a carrier, allowing for maximum adjustability and it allows moms to easily switch baby from side to side with one, easy click. The KoalaKin nursing pouch helps moms bond with their nursing baby by freeing their hands for extra snuggles, diaper checks, and even reading.
Retail Price: $89.99
The Reviews
The KoalaKin is an interesting piece or baby gear. Not quite a baby carrier as much as it is a baby holder. It's intended to be a hands-free nursing device, and it seems like it can do that job fairly well, as long as you get the sizing right. Although my baby was within the weight/height guidelines for this product, it was clear this is more geared towards small infants as he was much too big to be in it comfortably. I also was a little nervous that there was nothing to keep baby from sliding right out of the bottom, though since this product is meant to be used while seated only, the risk is minimal. Overall, it's good for freeing up your hands while nursing in the newborn stage, maybe not as helpful for older babies.
The KoalaKin is a practical and comfortable solution to nursing hands free. I felt my baby was safe and secure inside the KoalaKin. I work from home mainly on a computer all day, so this allowed me to continue what I was doing while the baby needed to nurse. I did find it worked better for us when he was relaxed and not distracted. When distracted, he tried to escape from the way the KoalaKin held him. I did notice improved posture and less strain on my back when wearing the KoalaKin, as opposed to being hunched over a nursing pillow. It was also easy to put on. I think this would be a great gift for a new mom and would work well for a newborn right from the beginning so they can get used to being in the KoalaKin.
I was super excited about this product. I love the concept, as I am a busy self-employed woman who needs her hands. However, I wasn't able to use it hands free YET. My daughter had a lip and tongue tie and nursing has been very difficult for us. I was hoping this would help with her latch and getting the alignment correct. The KoalaKin did help in supporting her weight, which improved comfort and posture, but it still required me to use 2 hands. My daughter was about 8 pounds when I tried using the Koala. I still support her head and have to press her close to me when using the Koala. I do believe as she gets bigger and after her sucking/latch improves to the point of not needing me to help her, this product will be perfect. We just are not there yet. We had lip/tongue surgery a week ago and she is still relearning. She is currently 11 pounds and fits better in the pouch but I still need both hands currently. So in summary, I was hoping the Koala Kin would help more, but currently it's not working for us as my little will have a shallow latch if I don't use both hands. The carrier was a bit confusing at first to figure out but it's not complicated. I'm a very visual learning and there were no videos (only still pics) available when I tried this product. Once I figured it out, it's very easy to use. A live video would be helpful in the future. While this product didn't do what it claims (hands free), it did help support and take some of the weight off of my arms. I do think this is a great product that would work for most nursing moms. We are just having difficulties with her latch still. No surprises here, and I would still recommend this product as I do think it would work for most nursing moms. SIDE NOTE: I found it difficult to unhook and re-hook her as often as I needed to. With the lip/tongue tie, she chokes often while feeding so I stop and burp her when she starts choking. So most moms would re-hook probably just once or twice, I re-hook several times during a feeding.
Watch Our Video Review!