Juno Blu Breast Pump Bag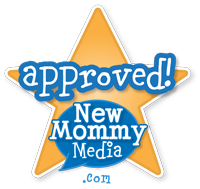 Juno Blu's line of fashion forward handbags for carrying the breast pump is designed for the Unsung Hero, MOM. At Juno Blu, we recognize the needs of the breastfeeding mom and aim to help bring balance to the daily juggling act of motherhood by developing products that create the perfect blend of style and functionality. All our handbags are designed with the collapsible pump pocket. The pump pocket allows for easy, functional and discrete access to the breast pump. Because the pocket is collapsible, it enables the bag to be have alternative functions other than just carrying breastfeeding accessories.
Retail Price: $185.00
The Reviews
The Juno Blu Pump bag is so attractive, it's something that I would use as an every day type of bag, and could certainly pass off as one. I highly recommend it! There is a side zipper on one end of the bag, so you don't even need to take your pump out completely! I have a Medela Pump in Style Advanced pump, and it fit in the bag nicely. There are lots of pockets inside the bag to put breast flanges, tubing, power cords, extra bottles and the like. There isn't a cooler bag that comes with the Juno Bag, which would have been nice. I like having a side pocket to put reading material in, but that is not a feature on this bag. There isn't a place in the bag to put a picture of your baby, which would be helpful to assist with letdown. Overall, I feel the bag is very stylish and functional. The layout of the bag is well thought out, and I could very easily pump while I was driving with the Juno Blu Pump bag sitting on my passenger seat while wearing a hands-free bustier. This product is a must for any pumping/working Mom!
Overall, I think the Juno Blu Pump Bag is a quality product and I am happy to have it. It is well made and does not look like a pump or diaper bag. Between my two babies, I have been pumping at work for 2.5 years. I have the Hygeia EnJoye Double Electric Pump with an internal battery (it both plugs in and can operate for a time on its internal battery.) My pump is like new after all this time but the tote bag it came with has a broken zipper. And to be honest, it has always looked like a lame, brown, nylon diaper bag. Now that I am also self employed, I have been hating dressing professionally, stylish and put-together, only to carry an ugly diaper bag tote. I received the Nepenthe bag in Mushroom. I love that all their bags are named after my favorite places in Big Sur. My first impression was of the quality and attention to detail. It arrived in its own cloth garment bag and all the buckles were wrapped to protect them. It easily fit my pump, flanges and bottles, box of breast milk bags, hands-free bra, nursing cover (which I use when pumping in the car), and a kitchen towel. There is a detachable shoulder strap, which would fit over a stroller, but I think I am going to keep it off since the regular straps fit over my shoulders easily. Some details I love: there is an insulated pocket for keeping milk cool. The bag came with two small ice packs that fit perfectly. Now I don't need to use a separate cooler bag, which frankly did not fit in my old tote. I also love the lightweight bag that came for storing dirty bottles/flanges. I now use this to store them in my work fridge between pumping sessions, which is more discreet and keeps them clean from everyone else's lunches. One small quibble: the exterior pocket intended for the pump does not fit my Hygeia EnJoye. I think it is designed for the Medela and Ameda. I even tried disconnecting the tubes and power supply but it just needs another inch and a half of length.
This may be a terrible review…because I have yet to put my pump in this bag. But here's why: I LOVE THIS BAG!! I have taken this bag and made it my EVERYTHING BAG!! I usually pump on the road (in the RV). So it makes sense to keep my pump in a bag that can stay in the RV up near the passenger seat. I don't want to leave this bag –ever! I am truly in love with it! So here's my review on the bag: I am truly in love with this bag! The first thing I noticed was how luxurious it smelled and felt when I was opening it. The material is so soft, and the gold accents are really beautiful! The bag smells like leather, but I saw that it is all man made materials. The best of both worlds! I love all the strap options and adjustments!! I attached the shoulder strap and have used every variation of these options. The cleaning instructions "Don't cry over spilled milk" cracked me up. Very cute and clever! But, those were the only instructions that came with the bag. I think that is part of the delay in putting my Madela pump in there. I think I need a little more hand-holding and instruction. I checked out the website too, to see if there was a how-to, but nothing. I also wanted to know why all but 2 of the inside pockets are trimmed. Why not those 2? Speaking of the inside, I love the contrasting and beautiful shade of blue! It makes finding everything in the bag so much easier. I give this bag 5 out of 5 stars. I would buy one if I didn't own it already, and I will definitely tell all my Mommy friends about it! Especially those that need an "all in one" stylish and very pretty bag. I would not, probably, give one as a gift since they may be a bit out of my gift giving budget.